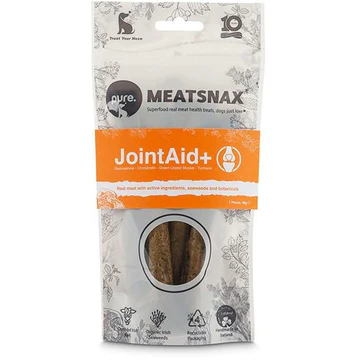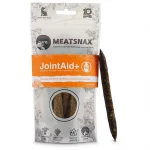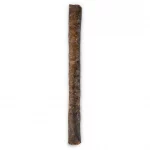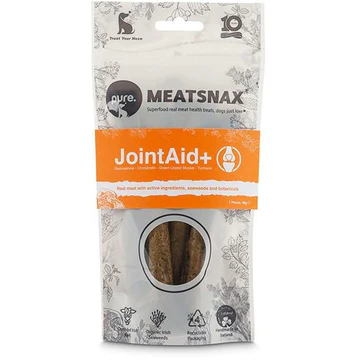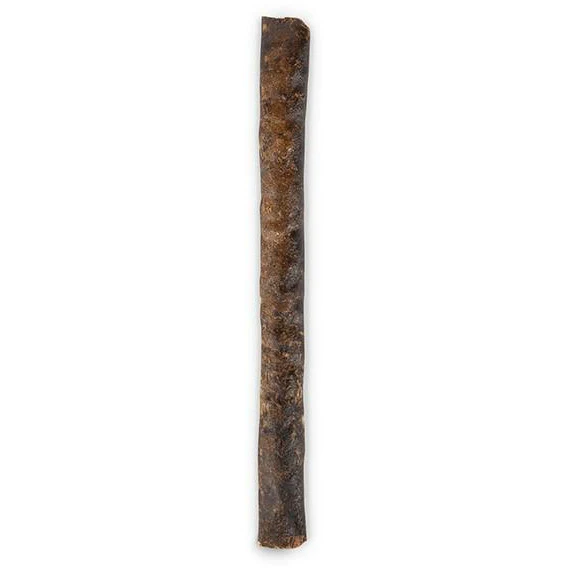 Pure Meatsnax Jointaid +
Reviews
No reviews yet!
—

or subscribe and save

5%
Irish made delicious, meaty, functional treats.
3 in stock
No reviews for this product yet be the first and write a review below.
" data-description="Made in Ireland! Pure MeatSnax are natural dog treats that have been specially formulated to target specific common health issues in dogs. Based on the belief that good health starts from the inside out in what we feed our beloved pets, Pure MeatSnax are designed to bring nutritional benefit to help dogs be happier and healthier. All ingredients are specially selected and therefor must bring beneficial function to the dog. These delicious, meaty treats are made in Westmeath and are made from high quality locally sourced grass-fed Irish beef as well as hand harvested mineral rich seaweed from the famous Wild Atlantic Waters. Herbs are sourced from around the world, and packed friendly in 100% recyclable packs.
Benefits of JointAid+
Made from grass fed Irish beef + Atlantic seaweed + carefully chosen botanical ingredients.
JointAid+ has been formulated to provide assistance to dogs suffering and prone to suffer from arthritic and joint inflammation health issues.
Unique recipe includes botanic ingredients known for their antioxidant, anti-inflammatory and tonic properties, supporting the whole dog through the gut system.
Free from grains, artificial colours, preservatives, flavouring and glycerin.
Dogs love Pure MeatSnax because each stick contains 33g/1.1oz of tasty beef.
All treats are made with purpose-built equipment designed to preserve treats naturally.
Comes in a 100% compostable resealable pack.
It's something special.
Ingredients 
Irish grass-fed beef 65% min, Irish green, brown & red organic seaweeds, glucosamine, MSM (methylsulfonylmethane), chondroitin, green-lipped mussel, milk thistle, ginger, dandelion, nettle, fenugreek, oregano, yucca, rosemary, thyme, fennel, turmeric, and black pepper in a beef collagen skin. 7 x 12.8g pieces, 90g per 100% compostable and resealable pouch." data-product-sku="">