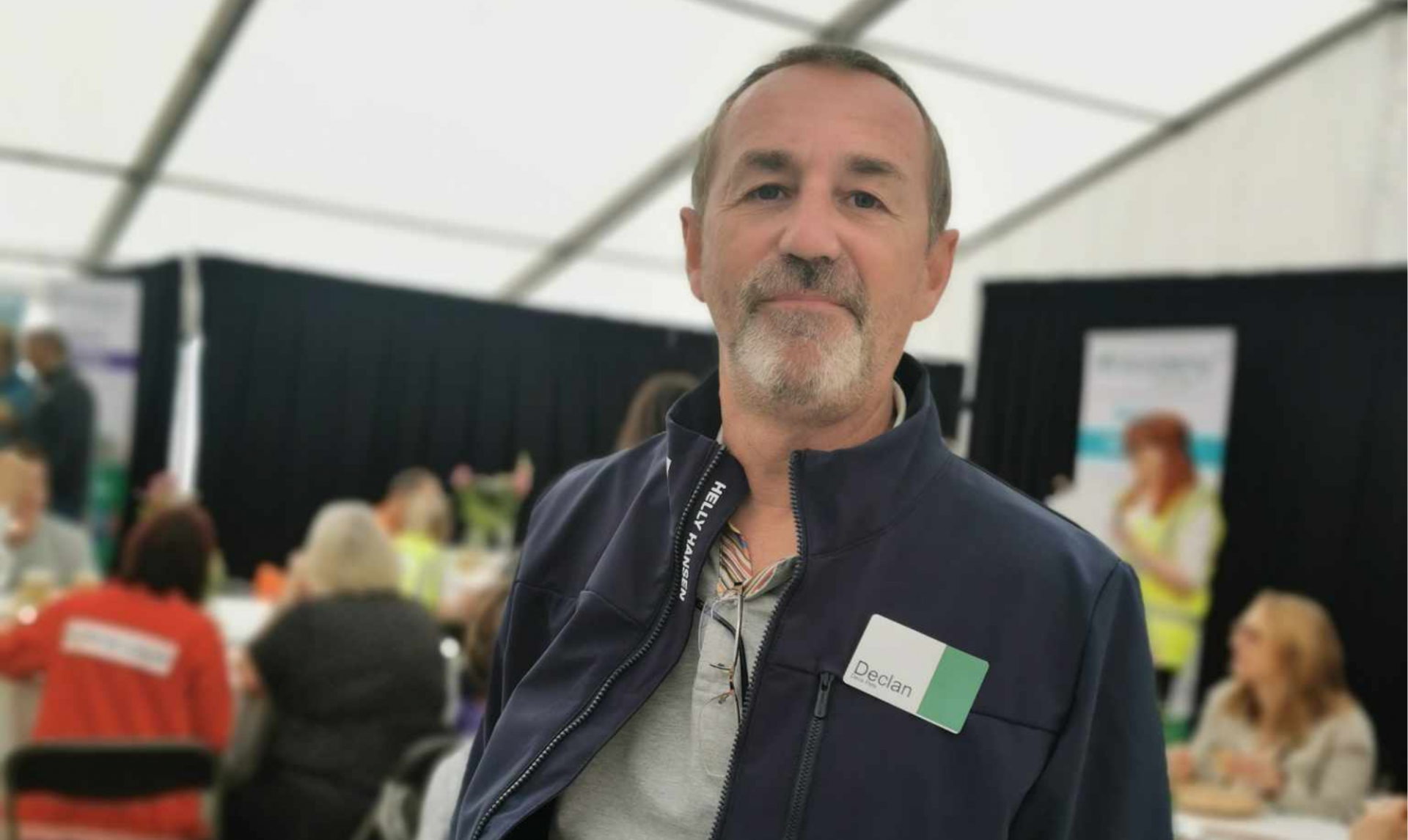 We are excited to share with you our recent visit to GA Pet Food Partners who produce our own brand pet foods called Nodens. Dec and myself – Anna, were invited over to the UK to their book launch named 'Recipe For Success' and to tour their magnificent world leading facilities. GA makes and delivers the world's finest pet foods, providing its own brand labels and opportunities for Partners across the globe; and we are one of their Partners. Our pet food range has skyrocketed and frequents the bowls of many dogs and cats around Ireland and the UK.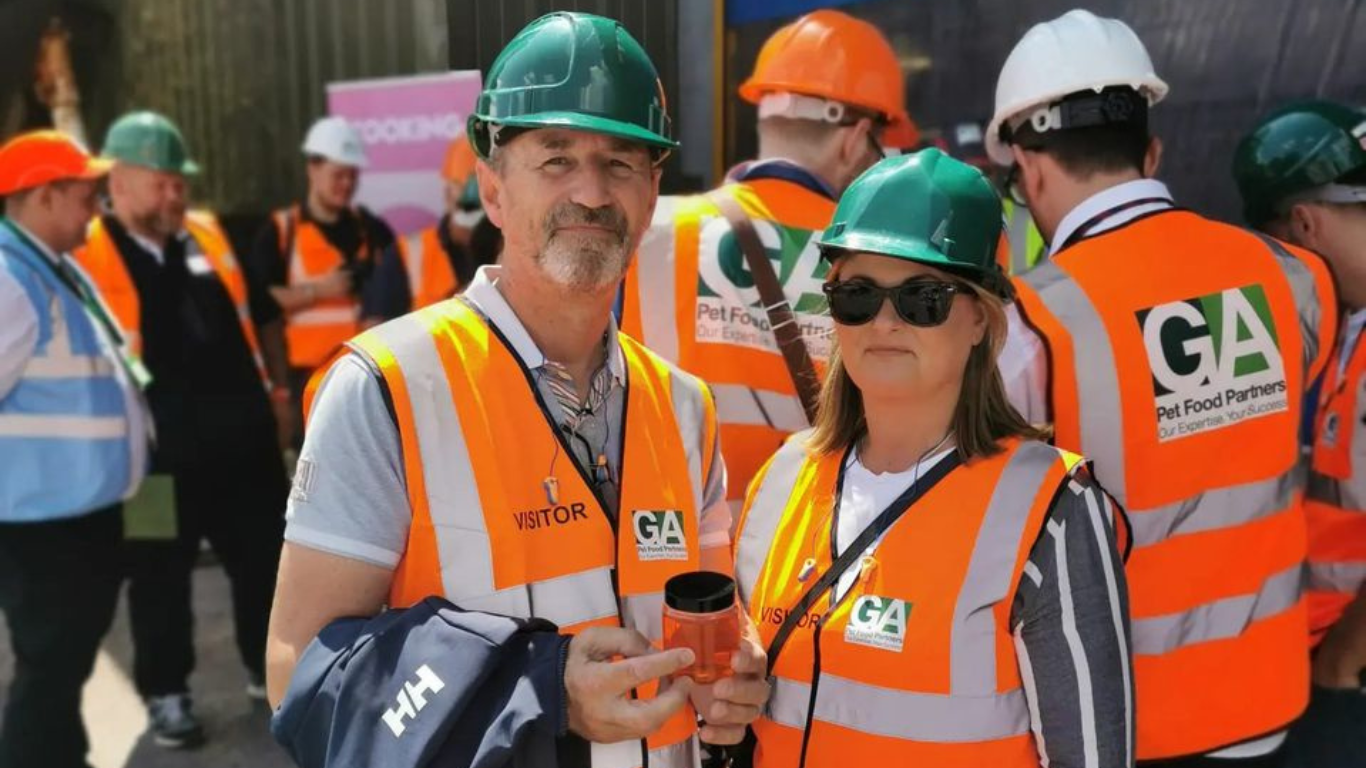 Book Launch
'Recipe For Success' is a book written by Ann Rimmer and was commissioned by Roger Bracewell the Chairmen of GA. Roger wanted a book to gift to all of his Partners and his brief to Ann was simple. "Go and visit as many Partners as you can and identify how, why and what makes a Partner successful.' This book took a year to research (interviewing pet specialists from 7 countries to uncover their secrets to success), write and review. It took a further year to translate into 7 languages, design and publish.
We featured in the Customer Service chapter, and the chapters are cleverly listed as "Ingredients". Along the way Ann discovered key ingredients: spending time with entrepreneurs, learning about our businesses and uncovering insights into what makes us successful. Her chapters titled Knowledge, Customer Service, Community, Uniqueness, Independence, Making A Difference and Being The Best are insightful and explorative segments into the everyday life of the Partners.
We are beyond proud to be featured in this book. Our contribution regarding customer service is an honest offering of what we consider to be an important part of daily life within our business. Having excellent customer service is essential for survival within a very much diluted business sector within Ireland. I mean who would have the audacity to have a slogan such as 'Ireland's Friendliest Pet Store' written all over vans in bold pinks? Us, that's who!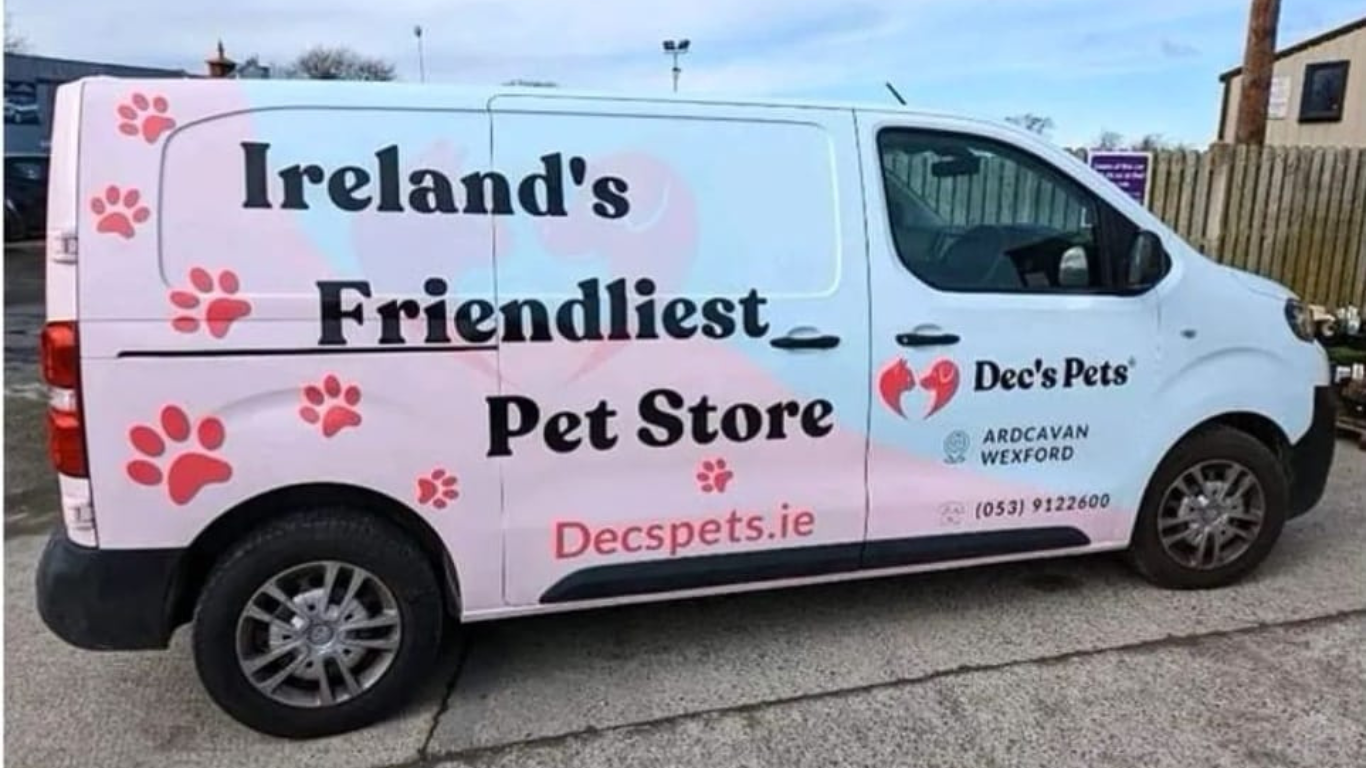 Team Work Makes The Dream Work
GA's team is awesome! Each individual who we met at the Book Launch and on the Facilities Tour have such enthusiasm and are dedicated members of Team GA. We had the pleasure of meeting team members who in turn took time to talk to us, introduce us to other colleagues and Partners, plus educate us (we thought we knew a lot, but boy did we learn a hell of a lot more!). GA's Chairman Roger Bracewell took time to chat and was very approachable, in fact he delighted in talking with as many people as he possibly could.
And then we finally met Ann Rimmer in person (rather than via a laptop screen), who's an author, business woman, entrepreneur, brand strategist and most important of all super friendly.
Since Ann's first interviews back in 2021, Dec's Pets has grown significantly. We have a lot more staff, we're online and we have embarked on a unique idea of a Doggy Vending Machine, the first of which is located in a trendy Dog Friendly bar and restaurant called PYE in Dundrum Dublin, and more machines are in the pipeline for other dog friendly places! And finally Nodens foods have skyrocketed and we couldn't be happier. Our price point is fair and we offer a subscription service available online where you will get 5% off a recurring order. We give out free samples and regularly give information to customers via email, through our online Chat, telephone and of course on our shop floor. We work tirelessly to promote our pet food because it is superb. Your furbaby deserves the best and that is why Nodens' tagline is Nurture, Nourishment, Nutrition. https://www.instagram.com/nodens_petproducts/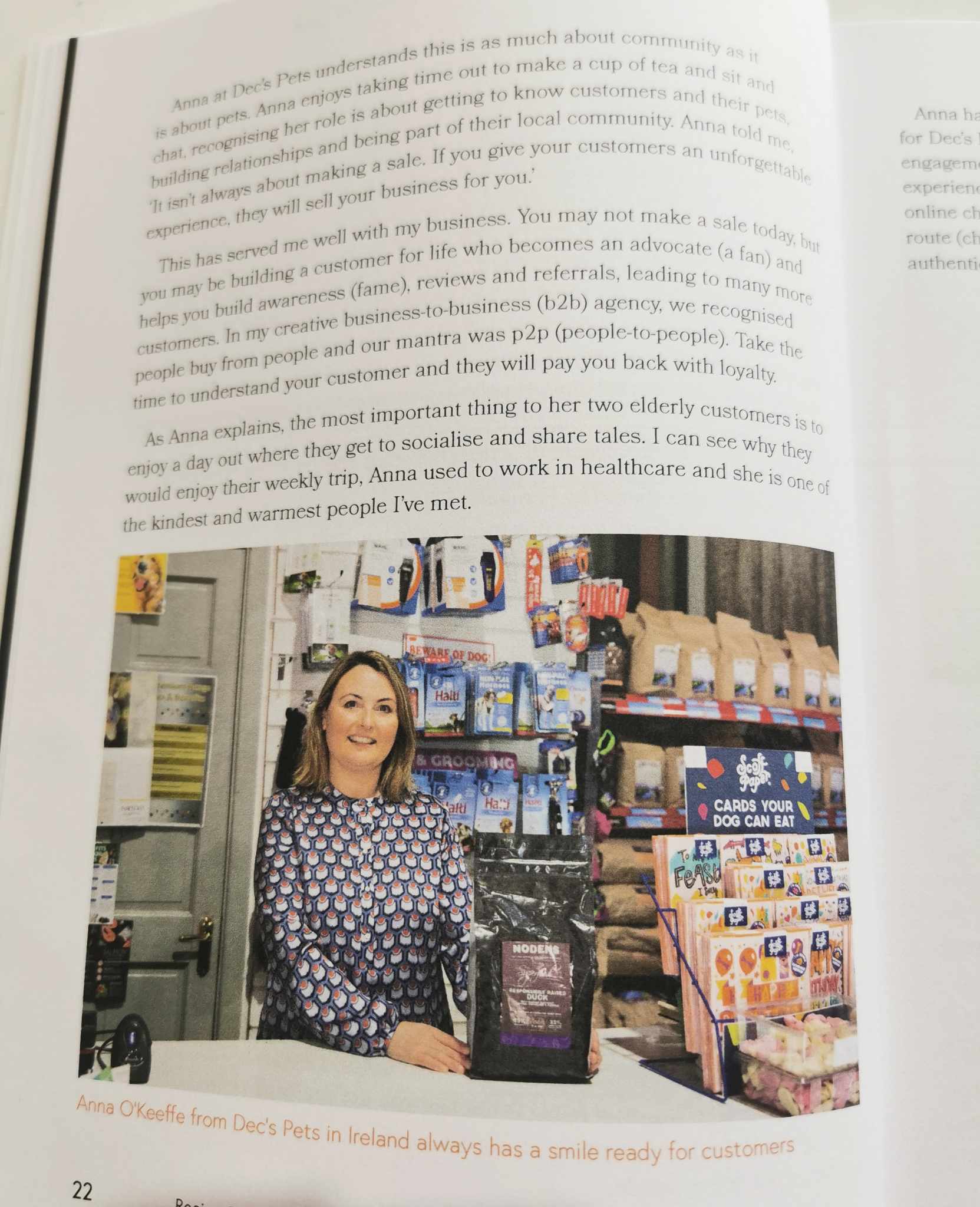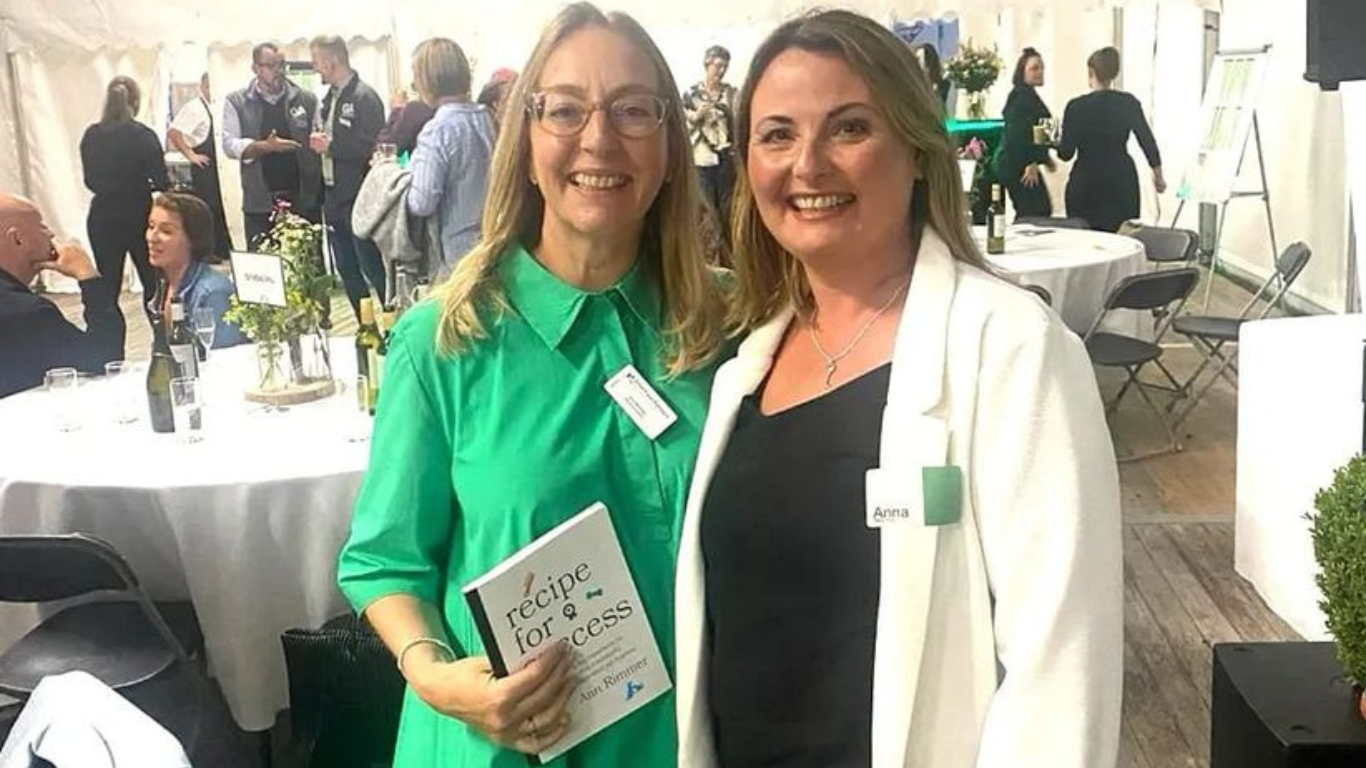 Shop some of our most popular Nodens Foods and Treats