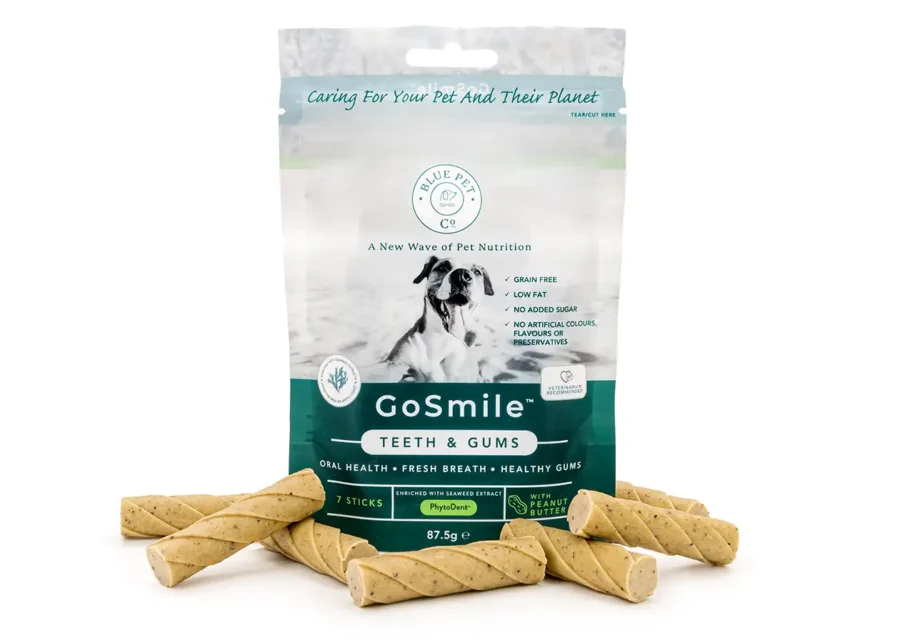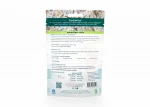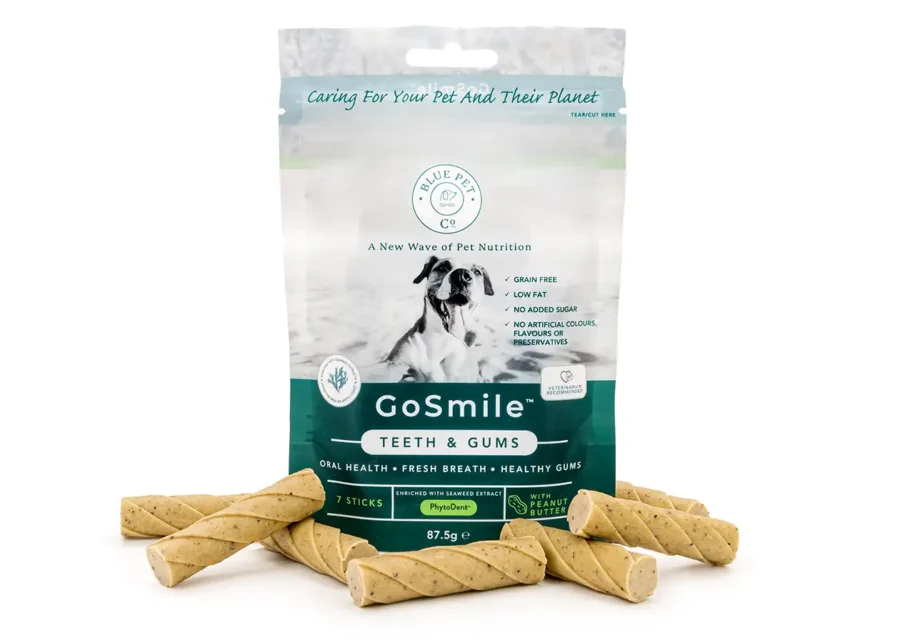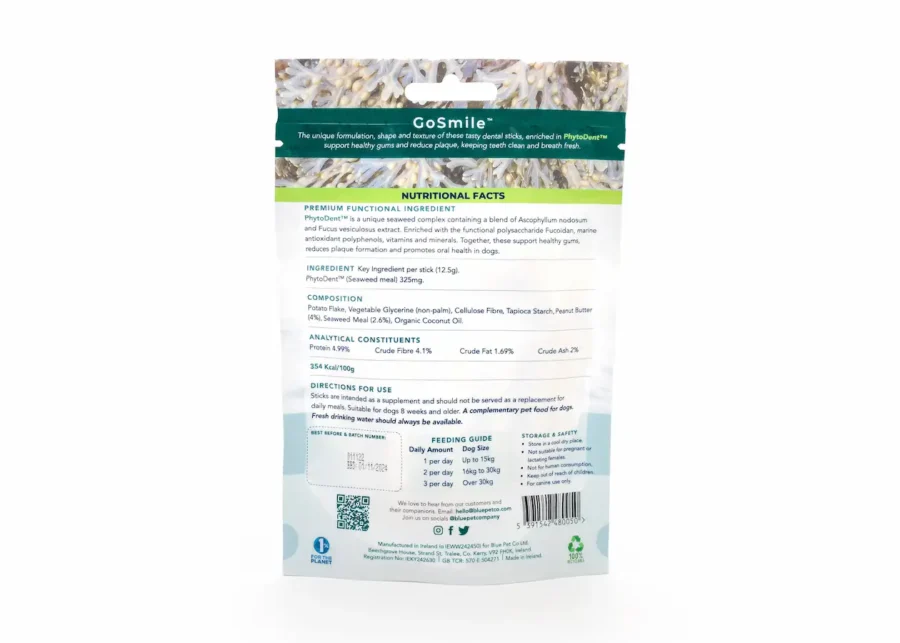 Blue Pet Co GoSmile Teeth & Gums - 7 Peanut Butter Dental Sticks
Blue Pet Co GoSmile Teeth & Gums – 7 Peanut Butter Dental Sticks
Reviews
No reviews yet!
€

5.00
—

or subscribe and save

5%
Additional Information:
Peanut butter flavour ingredients
Composition: Potato Flake, Vegetable Glycerin (non-palm), Calcium Carbonate, Seaweed Meal (2.6%), Peanut Butter (2%), Organic Coconut Oil
Analytical Constituents: Protein 6.6%, Crude Fat 4.51%, Crude Fibre 3.5%, Crude Ash 7.4%
Chicken: 306 kcal/100g
Peanut Butter: 306 kcal/100g

Key ingredients per stick (12.5g)
No artificial colours, flavours or preservatives. Grain free.
Premium functional ingredient: PhytoDent™ (seaweed meal) 325mg

PhytoDent™is a unique seaweed complex containing a blend of extracts from Ascophyllum nodosum and Fucus vesiculosus. Enriched in the functional polysaccharide Fucoidan, marine antioxidant polyphenols, vitamins and minerals. Together, these support healthy gums, reduces plaque formation and promotes oral health in dogs.
No reviews for this product yet be the first and write a review below.
" data-description="
Natural, oral health dental stick for dogs, maintains teeth & gums, fresh breath. Super powered with PhytoDent™ our unique seaweed complex for dogs.
73% of dogs had cleaner and shinier teeth within 3 months*
" data-product-sku="">