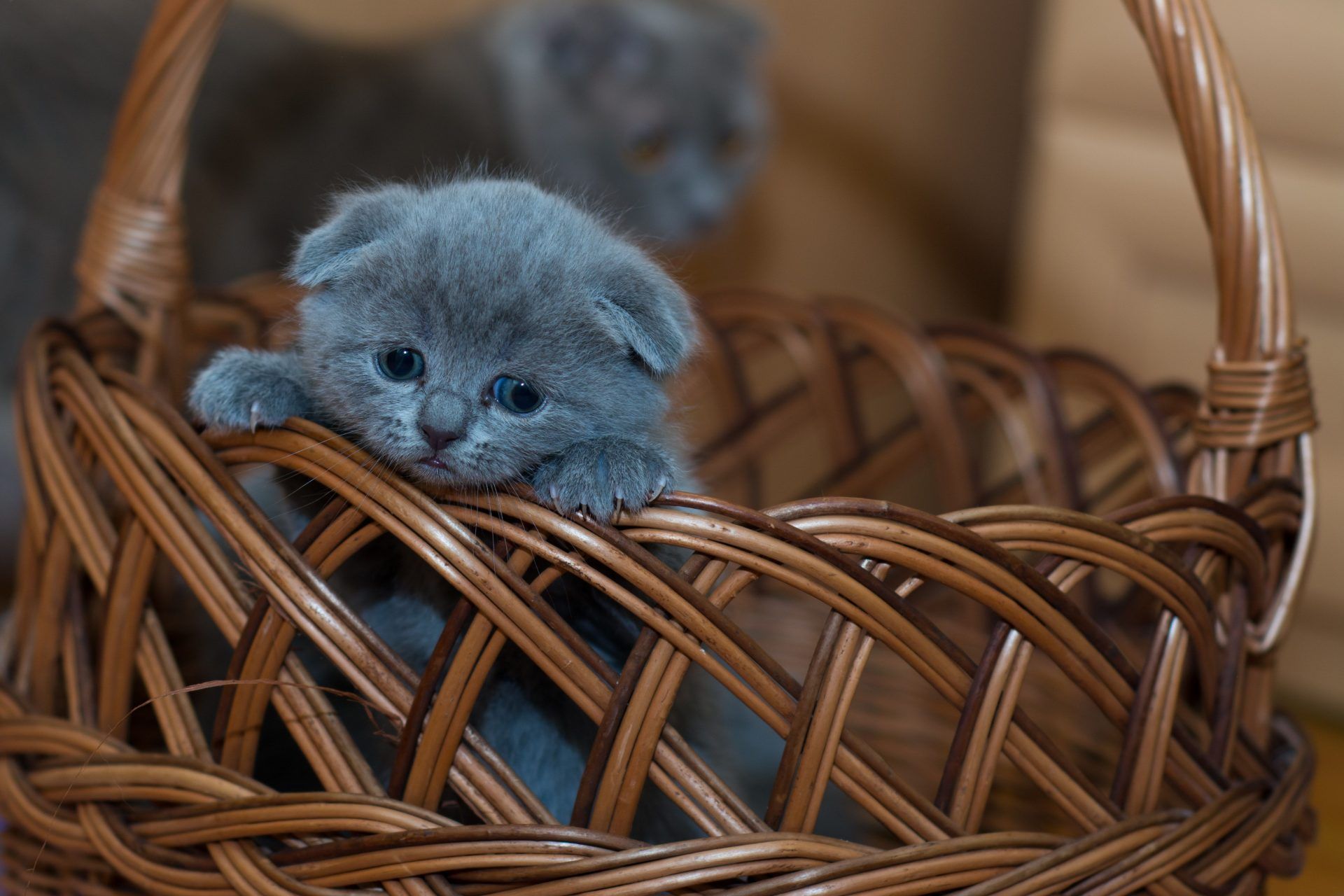 When a customer approached us with the query, 'my cat has been diagnosed with FIV, can you help?' we instinctively knew this would be a journey which we would document for you all.
Firstly, what is FIV?
Feline Immunodeficiency Virus which can be referred to as cat HIV, is in fact a retrovirus infection. Similarly to HIV, FIV causes the breakdown of a cats immune system, by attacking white blood cells. Often, cats can go many years without showing visible signs of the virus, leaving it sometimes hard to diagnose. In many cases, cats will go through periods of being unwell, followed by extended periods of seemingly good health.
For more info on FIV, CLICK HERE (or check out the link above)
If you are concerned that your cat may have contracted this virus, please take them to the vets to be medically examined.
How can Dec's Pets help with FIV?
A medical professional will be able to advise the correct course of treatment for FIV, typically treating any secondary infections as a result of the virus. A vet should always be your first point of call in instances concerned with your pets health.
There are however other ways of ensuring your cat lives a happy life whilst managing this illness. Diet has a huge impact on the overall health and well being of our pets, so this is always a good place to start. This is where our team steps in!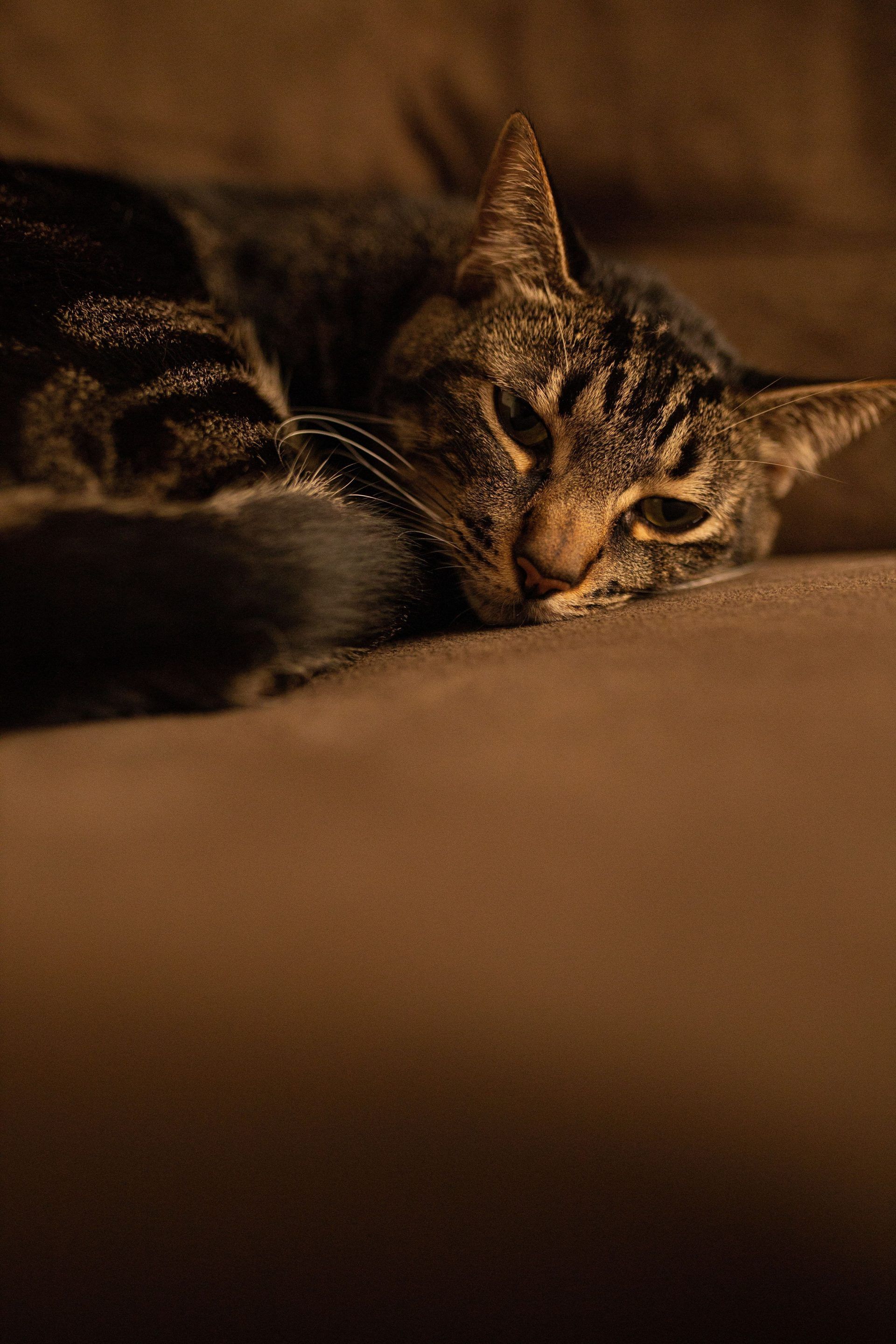 Meet Rusty
Rusty was diagnosed with FIV a few months ago, when his concerned owner Samantha took him to the vets after noticing he had completely lost his appetite (which was completely out of character).
Rusty's symptoms prior to diagnosis:
Inflamed gums
Loss of appetite
Hair loss
Weight loss
Lethargic
Samantha (Rusty's owner) was desperately trying to encourage Rusty to eat a nutritious diet, as his weight loss had become an increasing concern. Before visiting Dec's Pets Samantha was feeding Rusty a combination of expensive fish and meats to no avail.
We introduced Noden's Connoisseur Grain Free
Rusty's current diet, seemingly wasn't working for him. After speaking with Samantha in length regarding her concerns, we agreed to trial Rusty on our latest (& best selling) cat food. Noden's Connoisseur Grain Free Cat Food.
Within only a few days, Samantha was starting to see drastic improvements in Rusty's overall health and well being. His previously lacerated skin was starting to heal, his fur was growing back, softer and thicker, he was much more content in himself. Best of all, he was starting to regain some of the weight which he had lost.
Pre FIV diagnosis Rusty was weighing approx 13kg, he dropped significantly to 7kg leaving him extremely lethargic, deflated and unable to fight off any secondary infections. Now after only a few weeks, he has jumped back to 10kg thanks to Nodens Connoisseur. Rusty's owner is extremely pleased with the improvements which Rusty is making after such a short space of time. As are we at Dec's Pets!
The results
Rusty's weight gain really does speak for itself. Had Rusty not have been introduced to Noden's it is possible that his health could have deteriorated further. We cannot stress enough the importance of maintaining a healthy balanced diet for your pet. We often remind our customers that spending excess money doesn't always ensure the best product/ outcome.
Please call us or visit us in store if you wish to learn more on the Noden's brand. Alternatively you can find lots of info on the Noden's product pages.
Could Noden's Connoisseur Cat Food help you?
If your cat deserves the best then choose Nodens Grain Free Connoisseur Cat Food. This delicious food has been formulated to help maintain your cat's health and well being.
Details :
Optimal Urine pH to support urinary tract health
Hairball Care with added Cellulose to reduce hairballs
Healthy Heart with added Taurine to support heart health
Nodens Connoisseur Cat has 70% total salmon & white fish including a minimum 30% freshly prepared fish!
Rich in essential amino acids, vitamins & minerals
Healthy Weight : low in fat with added L – Carnitine to promote a healthy weight
1.5 kg resealable bag
Shop Noden's Connoisseur Range