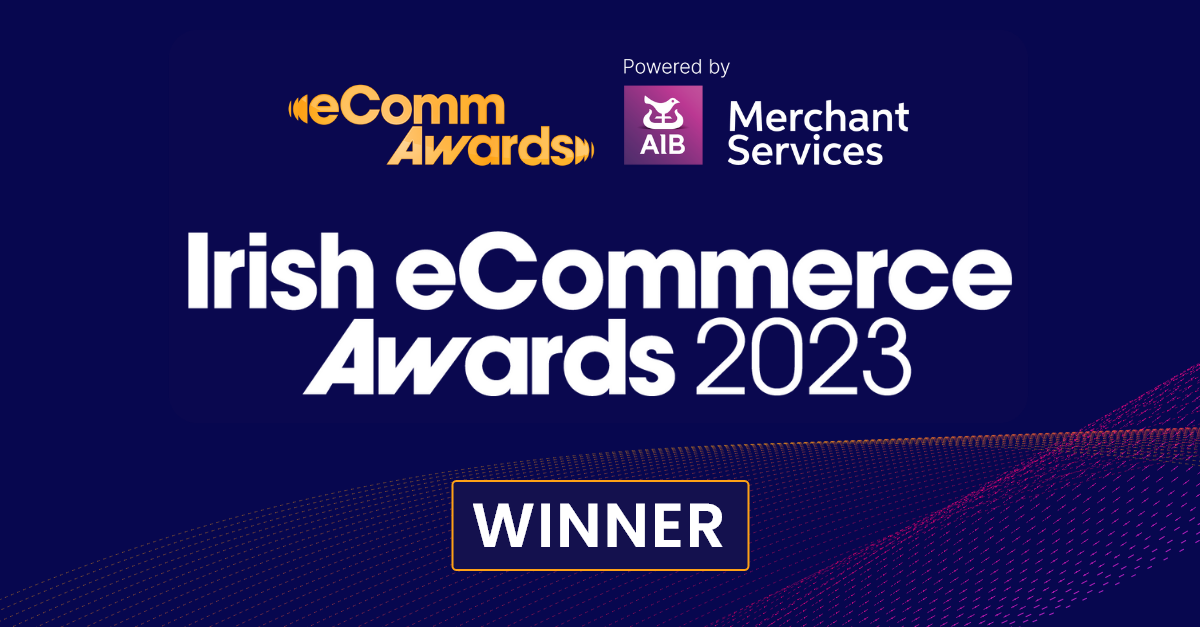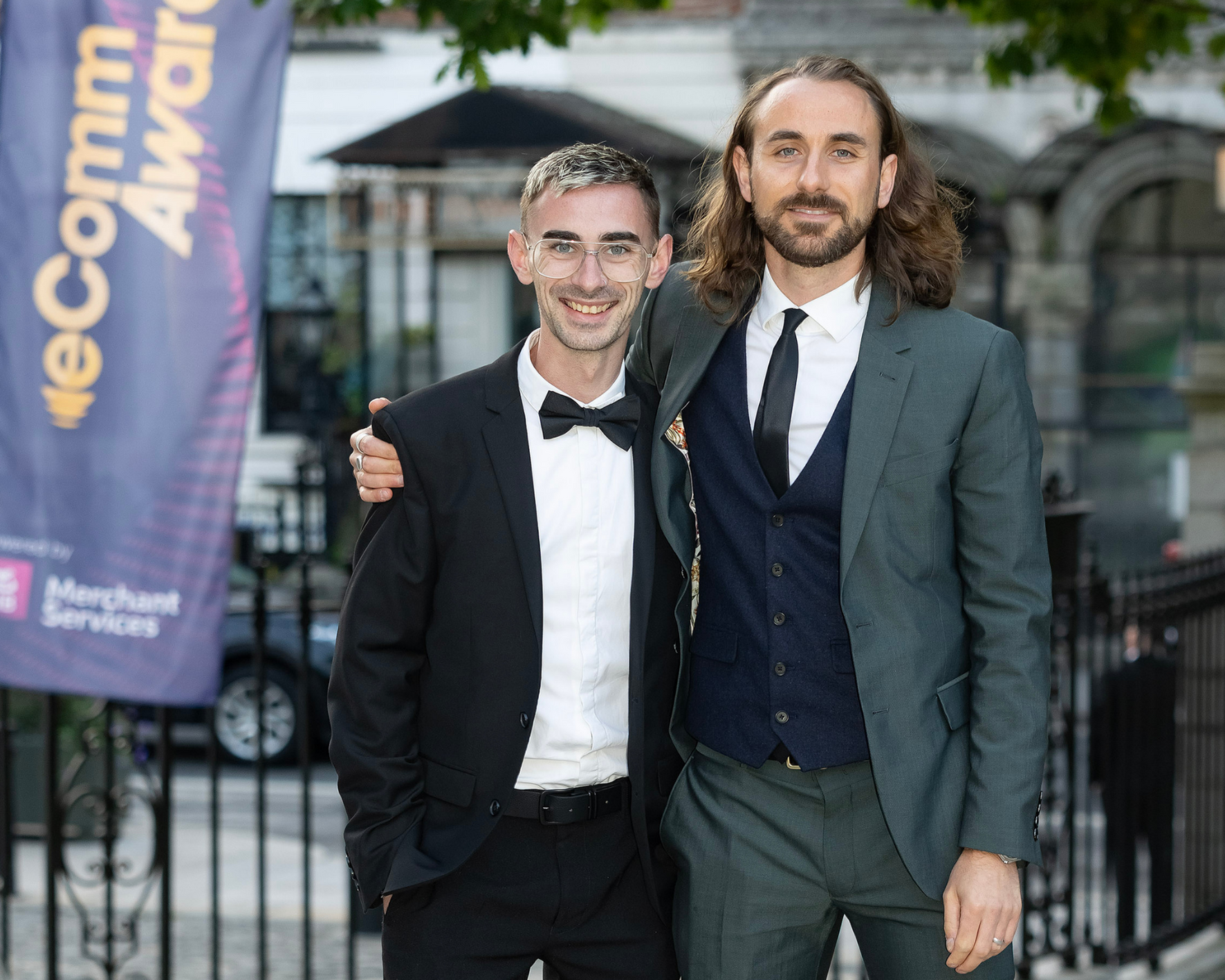 Dec Jnr and Joe all dressed up for the awards.
The awards ceremony was held at the Round Room at the famous Mansion house in Dublin.
Irish E-Comm awards
The Irish E-Commerce Awards is the biggest celebration of Irish eCommerce retailers, software providers, agencies and entrepreneurs. This particular award recognises exceptional eCommerce websites less than 30 months old and considers how a website adds value to the end user and sets itself apart from competitors.
Dec's Pets was nominated for best eCommerce startup website of the year which in itself was a complete shock to us. But then we actually WON!!!!
Dec's Pets was praised for achieving rapid and clear results by focusing on two key brand and eCommerce attributes – expertise and efficiency. Feedback also showed that Dec's Pets stands up well against current leading players in the market and matches them in terms of features, positioning itself as an expert player in the industry.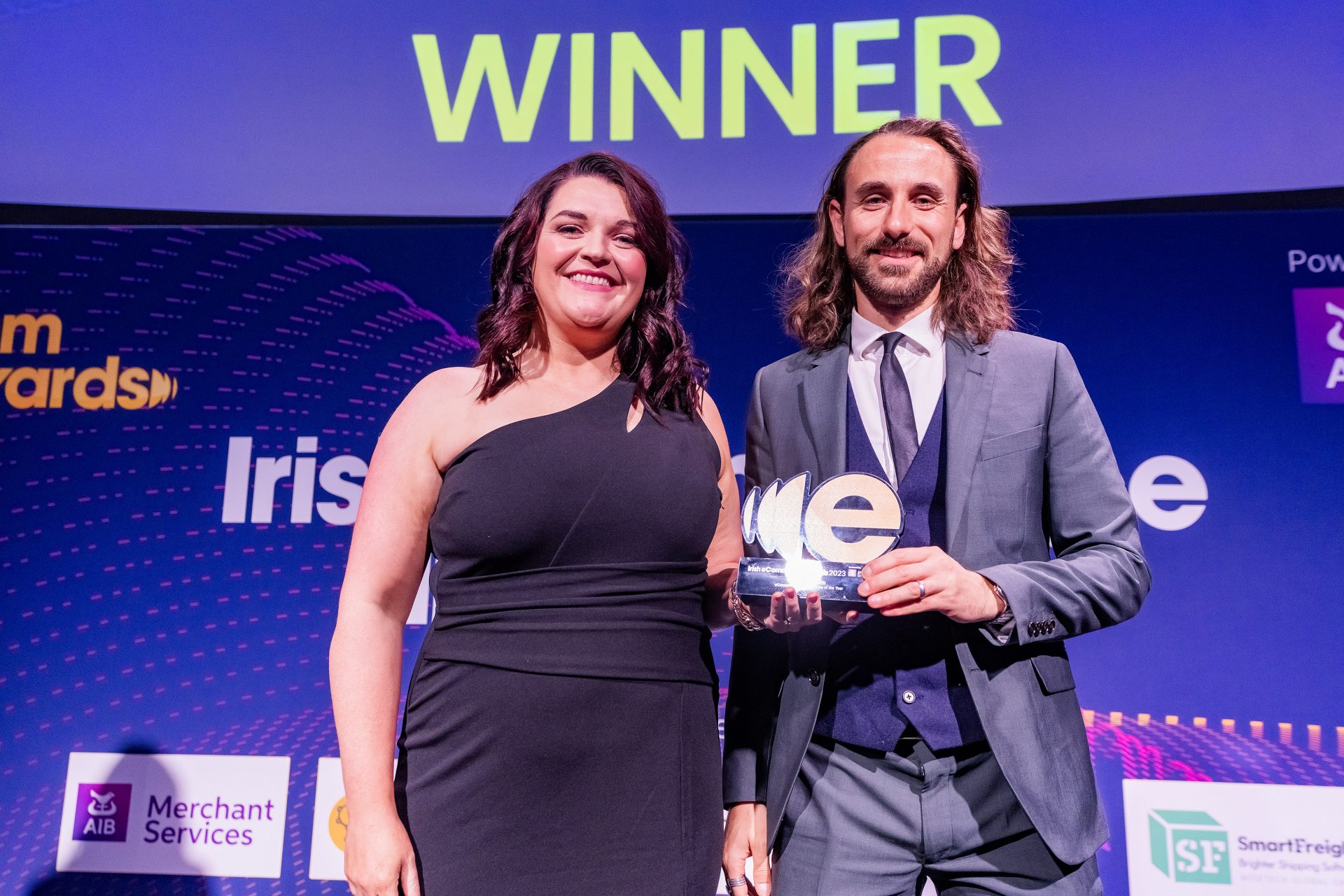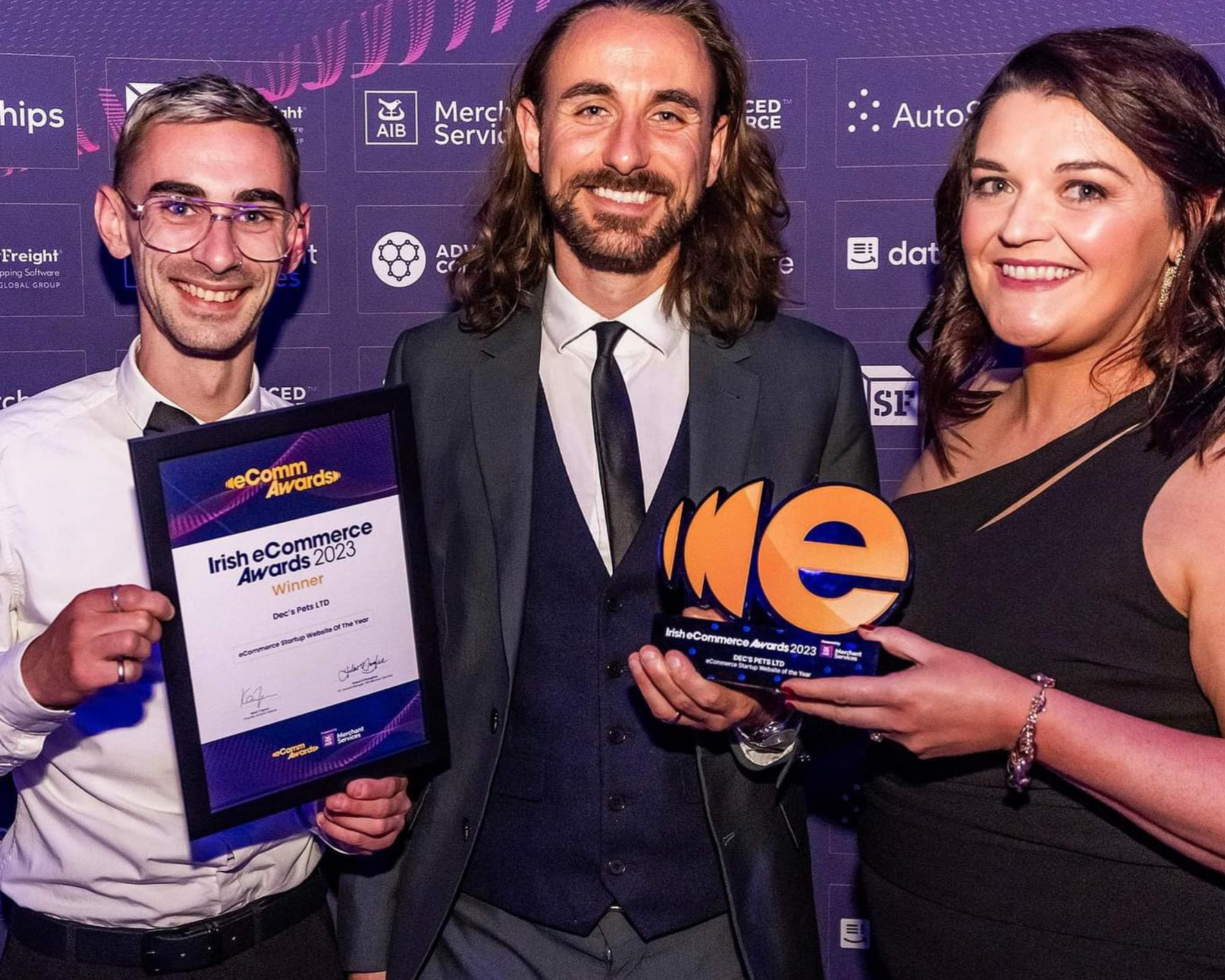 Overall Irish Website of the year
Now this was the last award of the night and it was a secret with who was shortlisted. To our absolute surprise were were nominated for this award along side some of the biggest brands on the island. We couldn't believed this and were in absolute shock. What an achievement for such a small team like ours to get nominated for the BEST site in the whole country, we couldn't be prouder.
We were in some great company there. We couldn't be prouder.
Thank you!
We would just like to say a HUGE thank you to all of our amazing loyal and supportive customers in Wexford and around the country. We wouldn't be anywhere without you and we are so grateful to each and everyone of you.
We will keep pushing to grow and achieve more and this is just the start for us as a business.