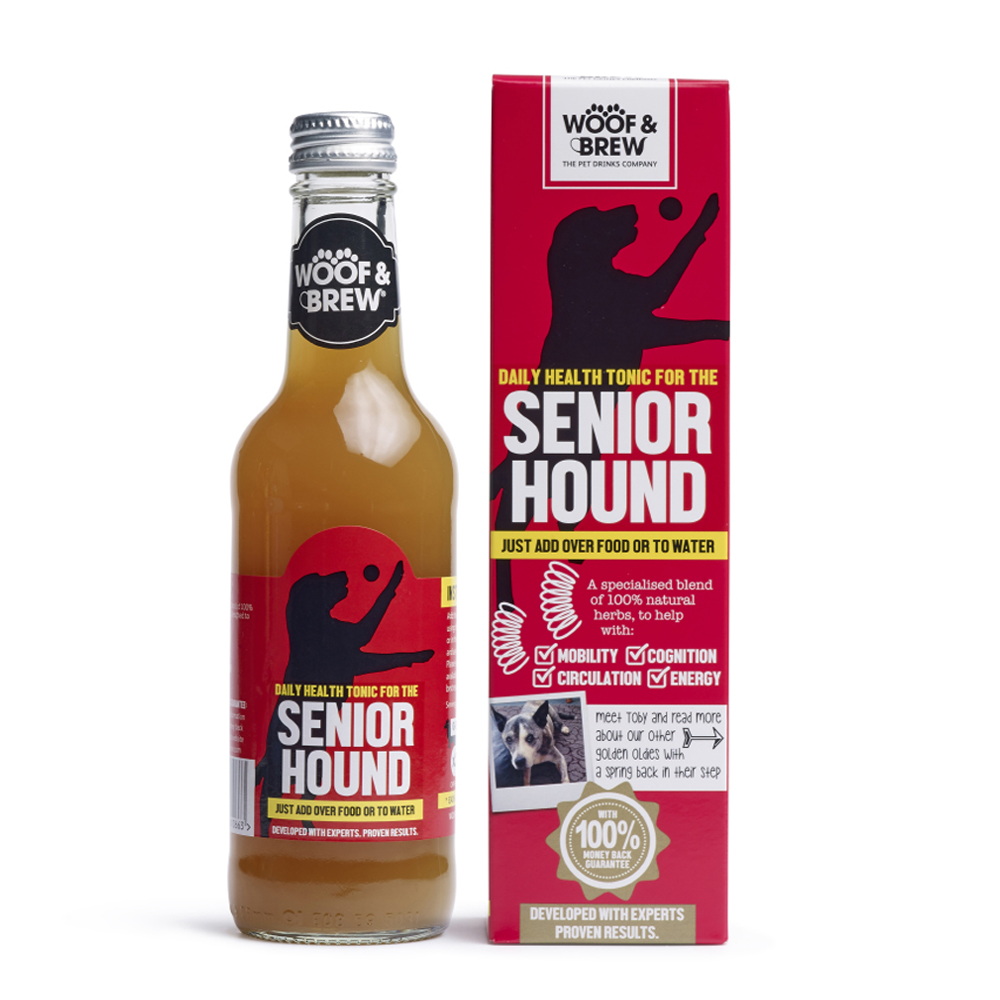 Woof & Brew Senior Hound Daily Health Tonic For Dogs
Woof & Brew Senior Hound Daily Health Tonic For Dogs
Reviews
No reviews yet!
5 in stock
No reviews for this product yet be the first and write a review below.
" data-description="
This is a must tonic supplement for all elderly dogs out there! This supplement has a proven formula that helps support ligaments, joints and musculoskeletal systems, keeping your senior dog fit, happy and healthy for longer. This tonic supplement has been developed with the advice of veterinary experts and is packed with vitamins, minerals and antioxidants. It can be easily used on your dog's food as a topper tonic or simply put into your dog's water supply.
100% natural herbs that help to support healthy circulation, mobility and ageing brains
Developed with veterinarian experts
Provides up to 60 capfuls per bottle (approx. one month's supply for an average size dog). Serve over your dog's food for best results, or as a drink if your dog prefers.
" data-product-sku="">