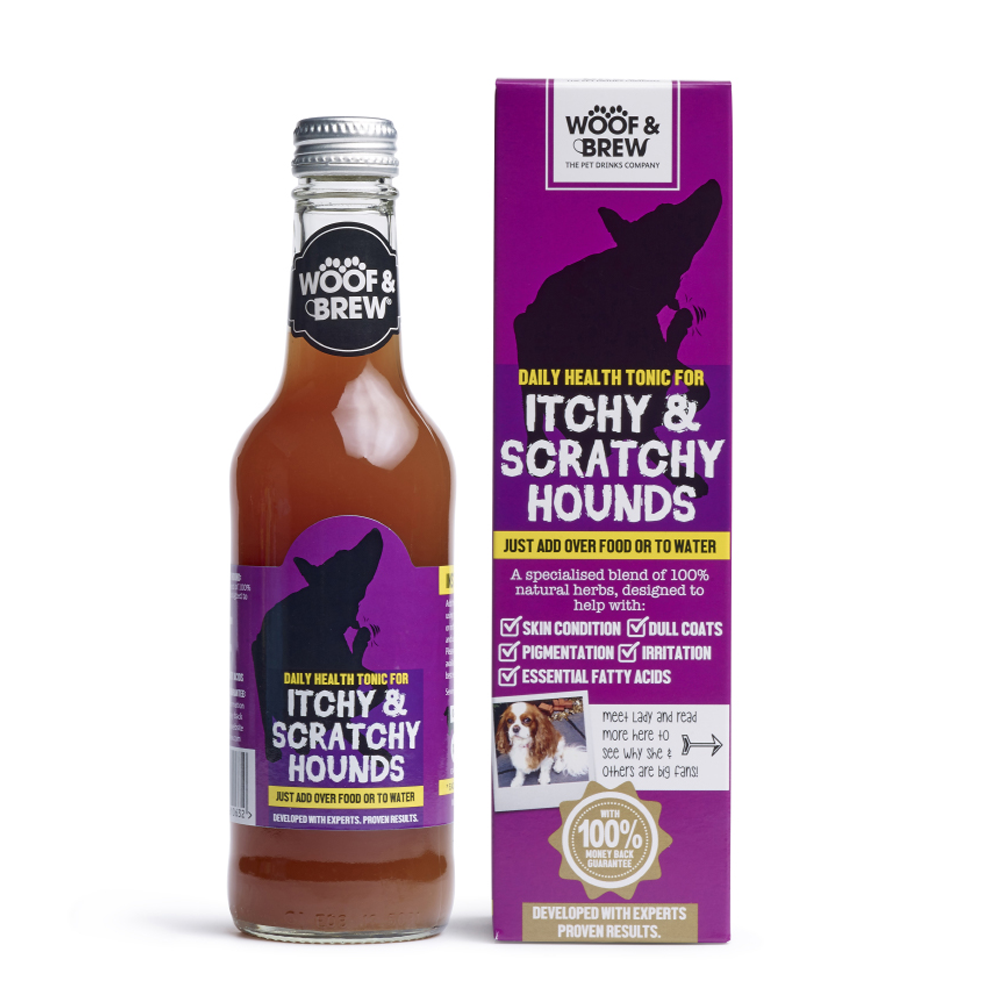 Woof & Brew Itchy & Scratchy Hounds Dog Tonic
Woof & Brew Itchy & Scratchy Hounds Dog Tonic
Reviews
No reviews yet!
2 in stock
No reviews for this product yet be the first and write a review below.
" data-description="
This wonderful dog supplement is ideal for supporting your dog's skin and coat.  It is rich in iron, iodine and essential fatty acids which help to detoxify and cleanse. It's nutritionally balanced aimed with dogs who have skin issues and dull coats. It is packed with vitamins and minerals to aid health and well being and is also designed to provide a nutritional aid for pigmentation. Best served over your dog's food as a topper, but can also be used in your dog's water supply.
READY-MADE TONIC:
- Provides up to 60 CAPFULS per bottle!
​ (approx one month's supply for an average size dog)
- Easy to serve. Just add recommended no. of capfuls
- Can also be added to water bowl if dog prefers (follow recommended capfuls for dilution)
Superb supplement
Vitamins & minerals
Essential fatty acids
Rich in iron & iodine
Use as a topper over food
330ml bottle
Ingredients :

Dandelion leaf, Nettle leaf, Burdock root, Linseed, Bladderwrack, Rooibos

. (All the herbs used in these blends are left intact, rather than ground, to provide optimum nutritional benefits)
" data-product-sku="">