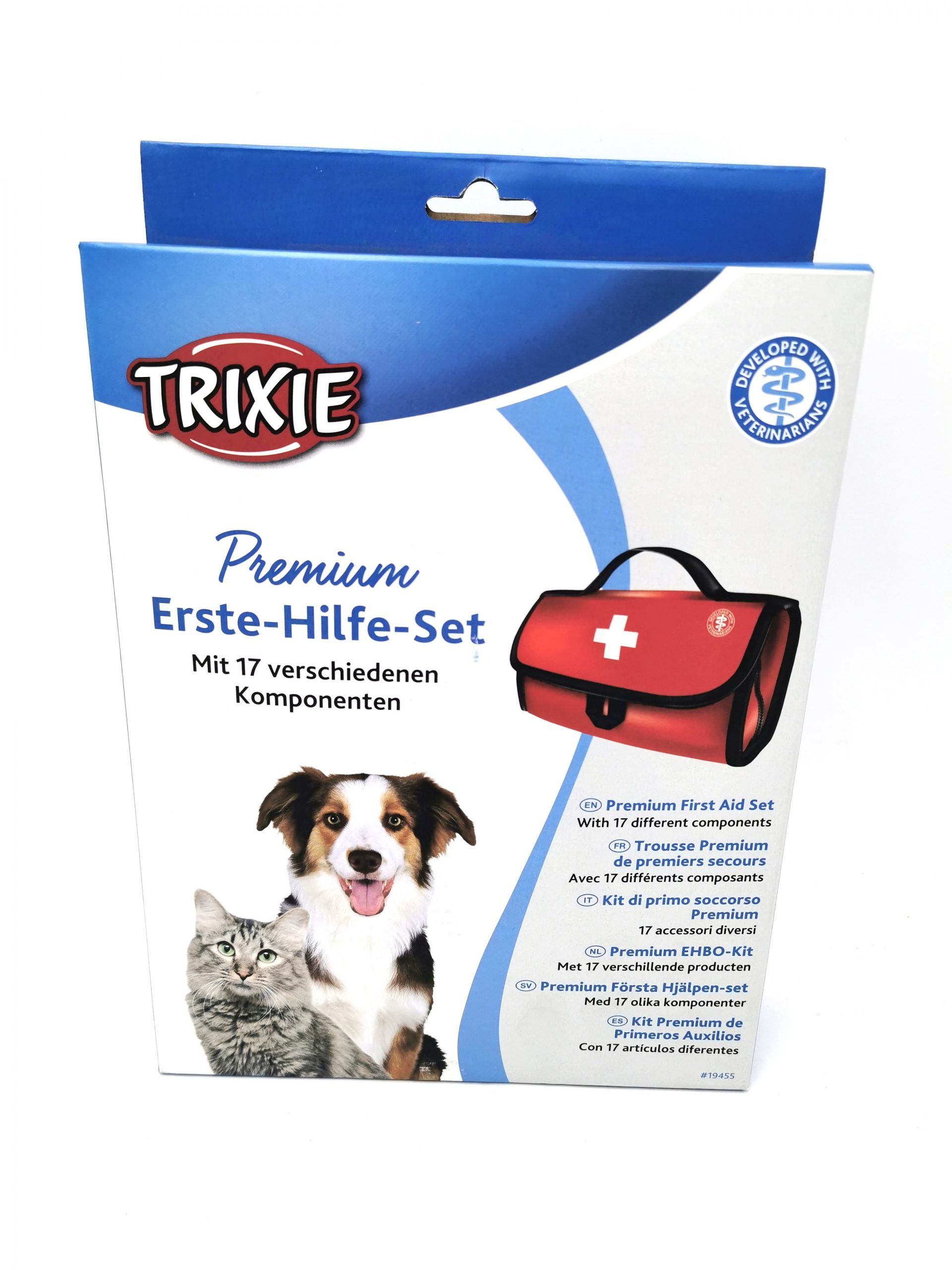 Trixie First Aid set
Reviews
No reviews yet!
First Aid Set for cats and dogs.
No reviews for this product yet be the first and write a review below.
" data-description="Accidents happen with cats and dogs, but a trip to the vet isn't always necessary hence why Trixie came up with their First Aid Set. This set comes with many components and everything a pet owner needs.
Comprehensive kit for quick first aid in the most common emergencies
2 wound pads (self-adhesive)
2 rolls gauze bandages (4 m)
1 roll elastic gauze bandage (4.5 m)
1 roll adhesive tape
1 pair of scissors
5 plasters
4 alcohol pads
2 gauze pads (absorbent)
2 cleaning wipes (antiseptic)
10 cotton buds
2 pads for insect bites
1 pair of tick tweezers
1 pair of tweezers
1 cold pack
1 emergency blanket
1 rubber tourniquet
1 pair disposable gloves
Compact storage bag for hanging with clearly arranged storage compartments
Includes a booklet with tips for first aid
" data-product-sku="">