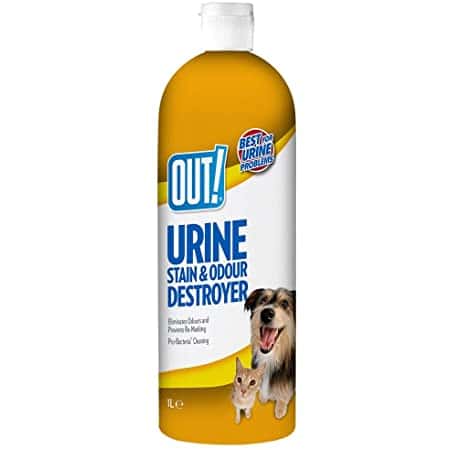 Out! Urine Stain & Odour Destroyer
Out! Urine Stain & Odour Destroyer
Reviews
Fabulous stain and odour detroyer.
Out of this world
Brilliant product
" data-description="
WHEN THE STAIN IS TOUGH, GET TOUGHER: Keep your carpets clean and odour free with OUT! Urine destroyer. OUT! natural Pro-Bacteria and enzyme Pro-Bacteria and enzyme formula removes tough pet stains and odours, such as urine, vomit, faeces, and blood.
 No harsh chemicals. OUT! nature-inspired formula is safe around pets and children when used as directed

 Suitable for any water-safe surface: carpet, rugs, bedding, tile, concrete, and more

DISCOURAGE REPEAT SPRITZES: Prevents repeat marking. Helps remove the pheromones that draw your pet in for continual bathroom visits to the same spot

ALL-AROUND CLEANING GO-TO

Popular in store!
" data-product-sku="">