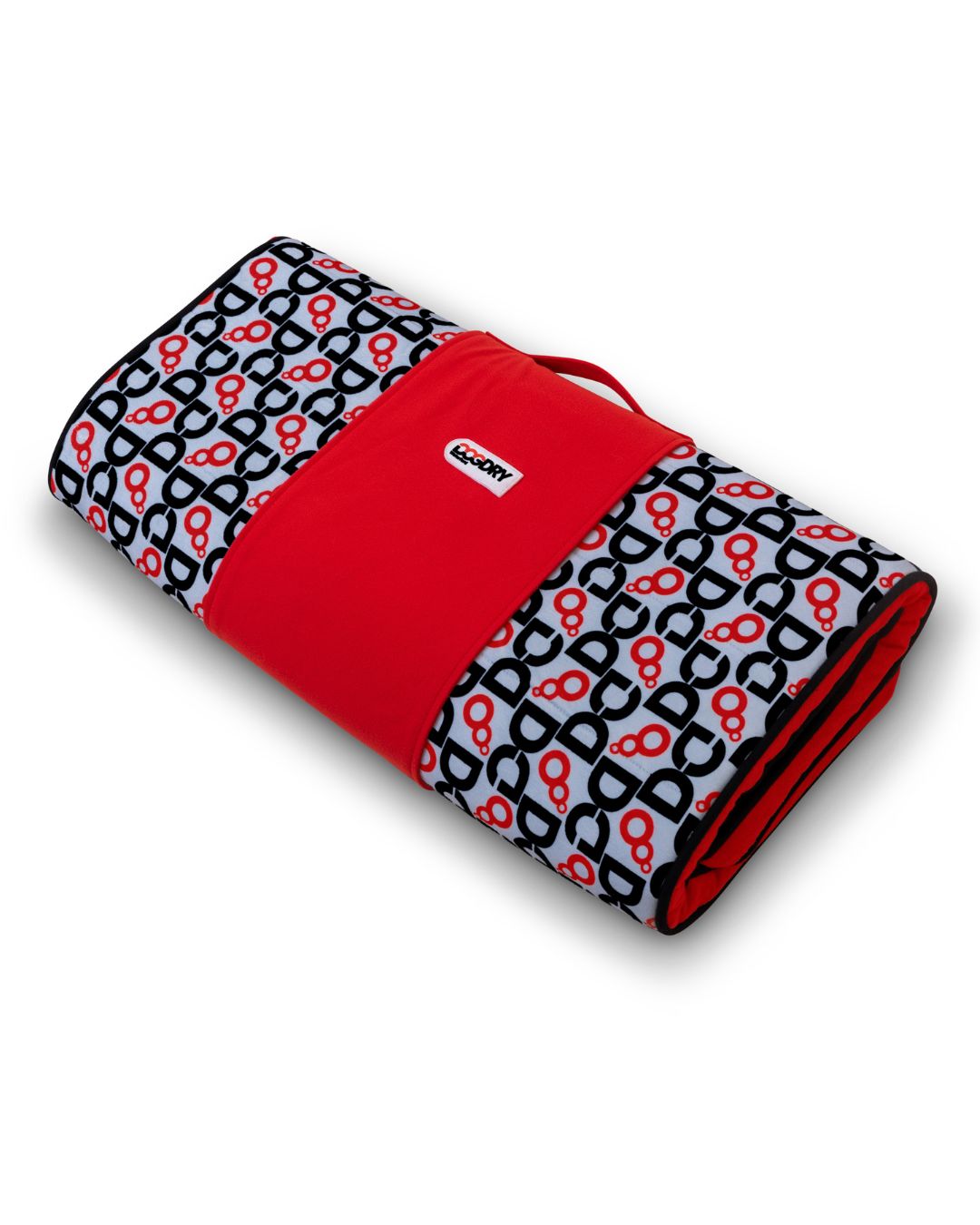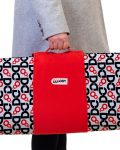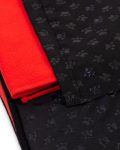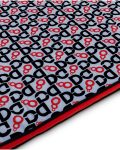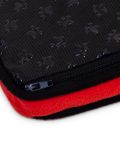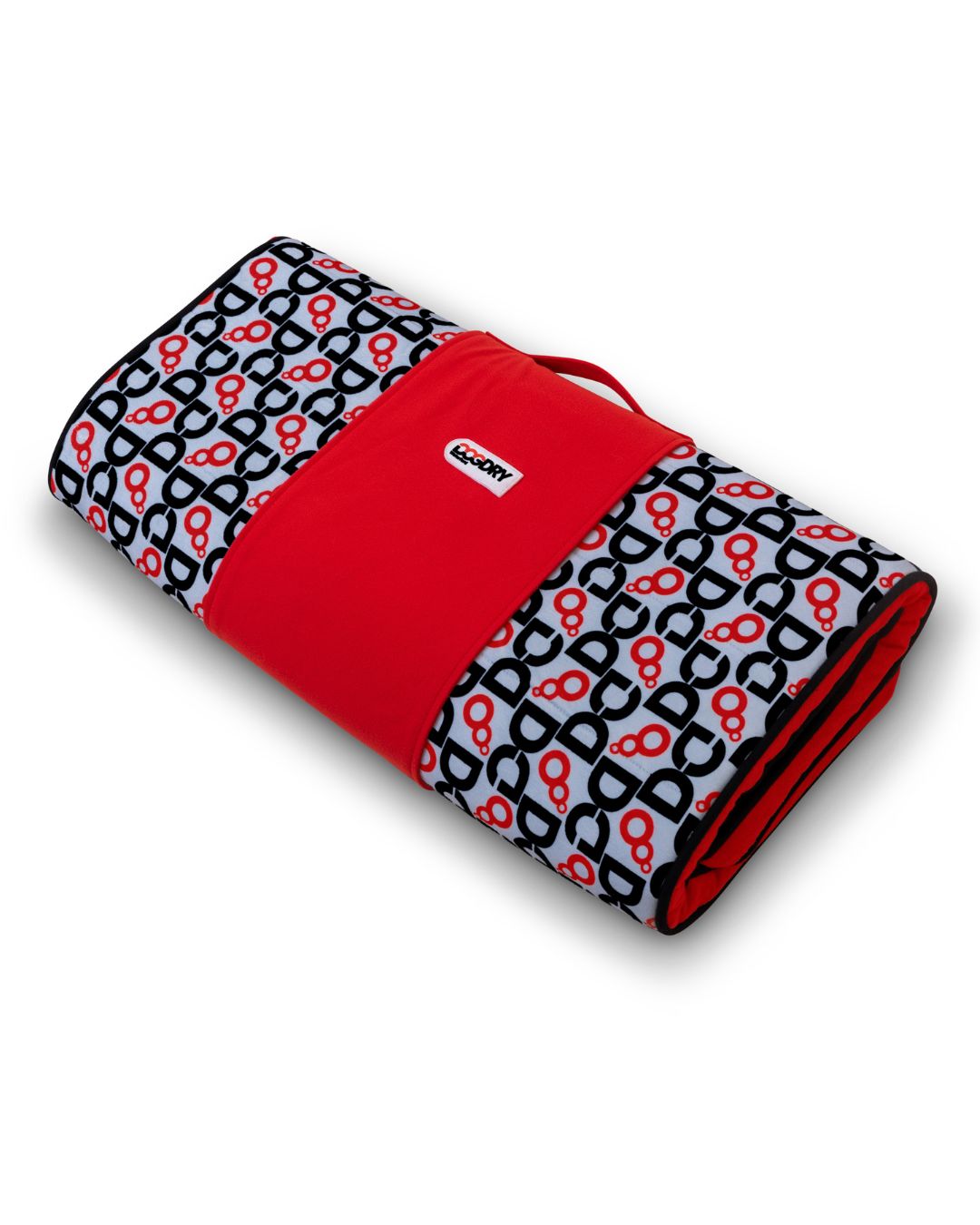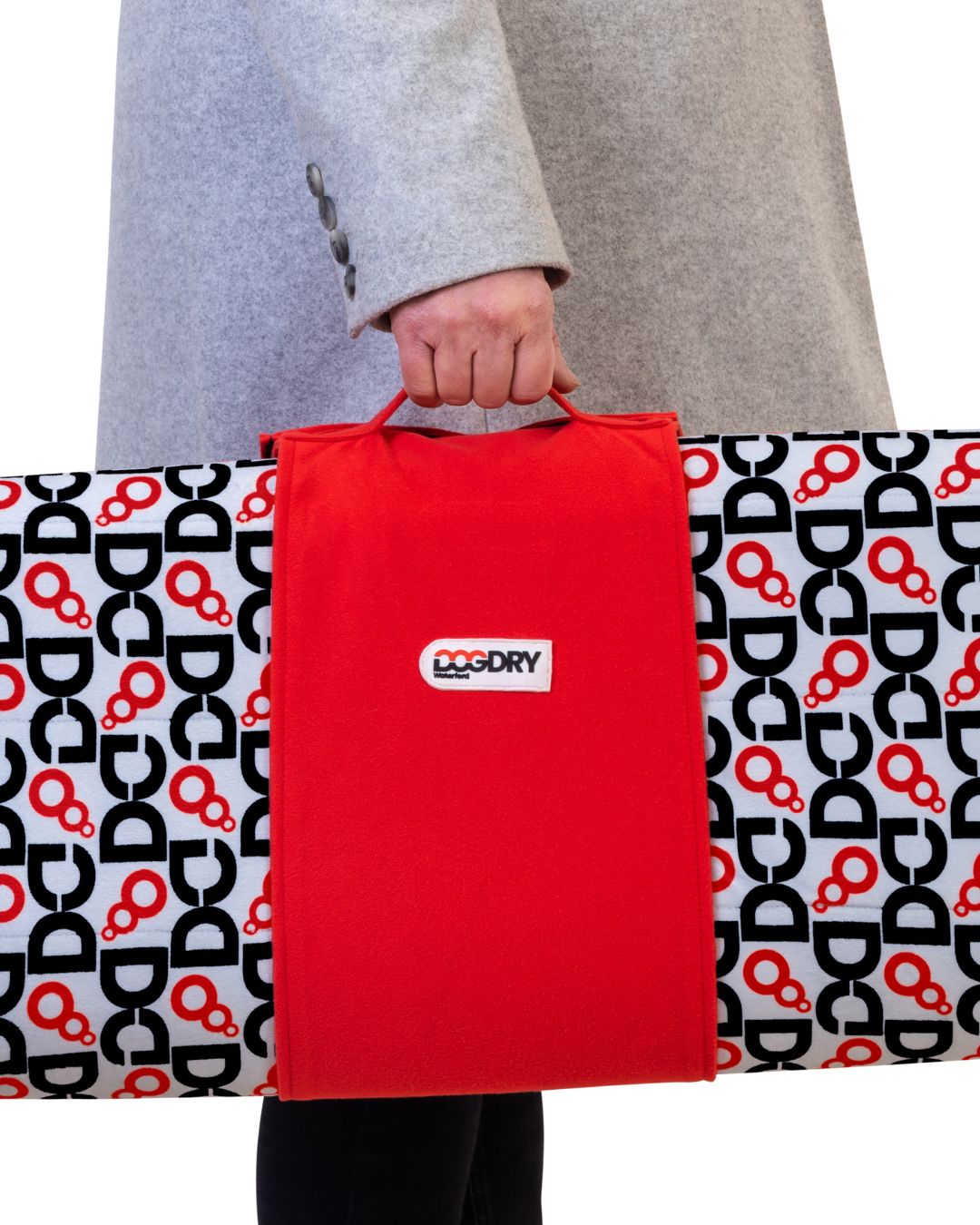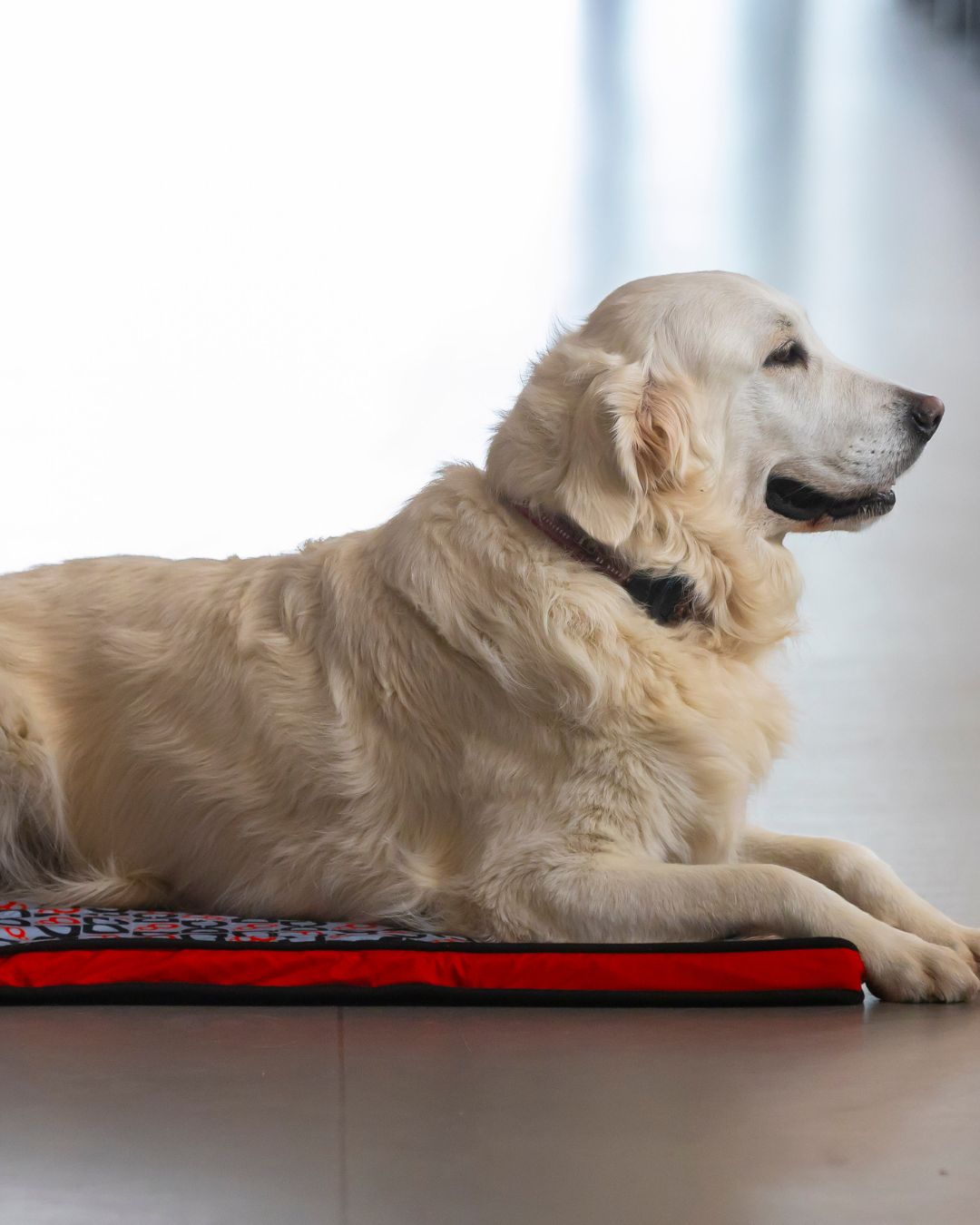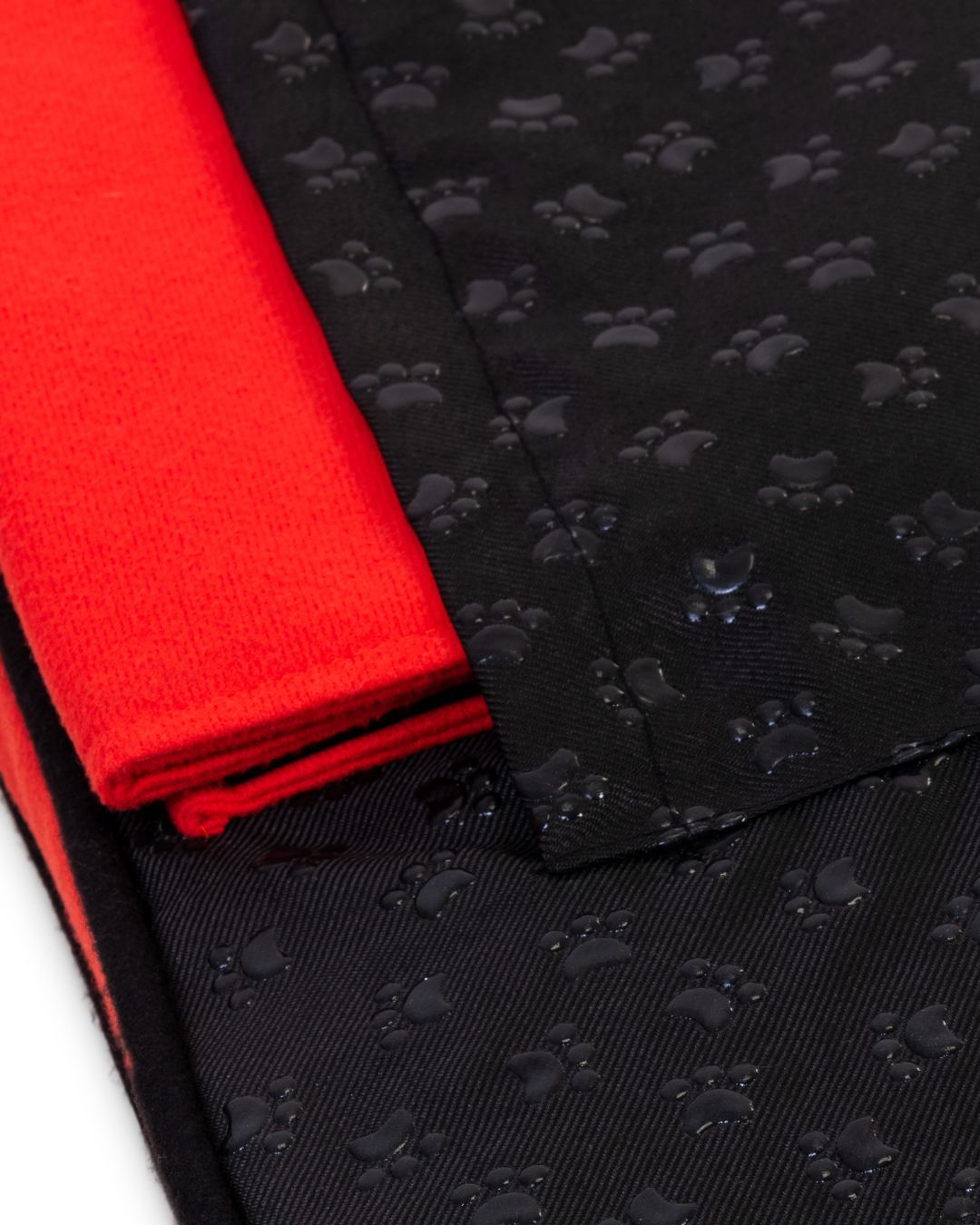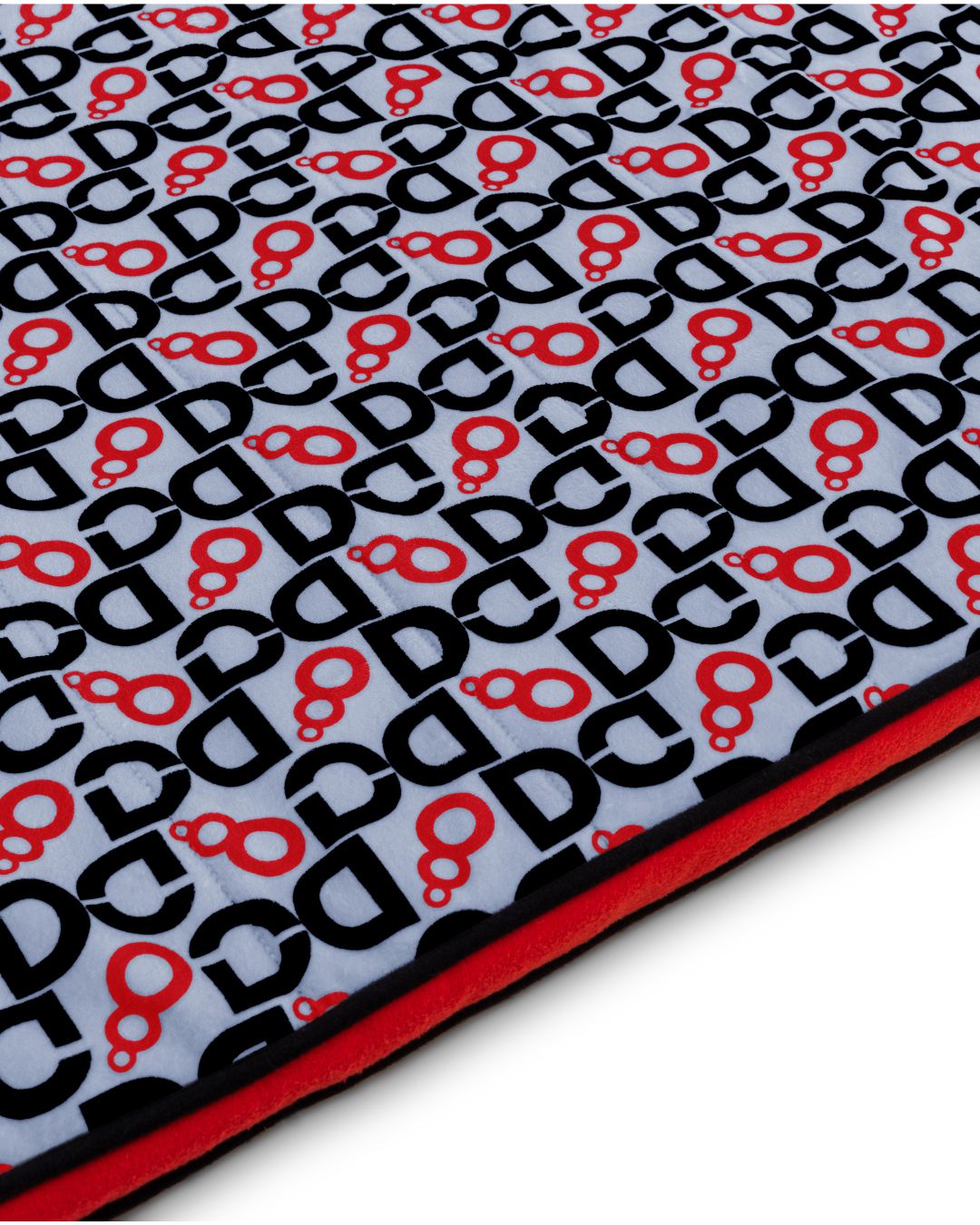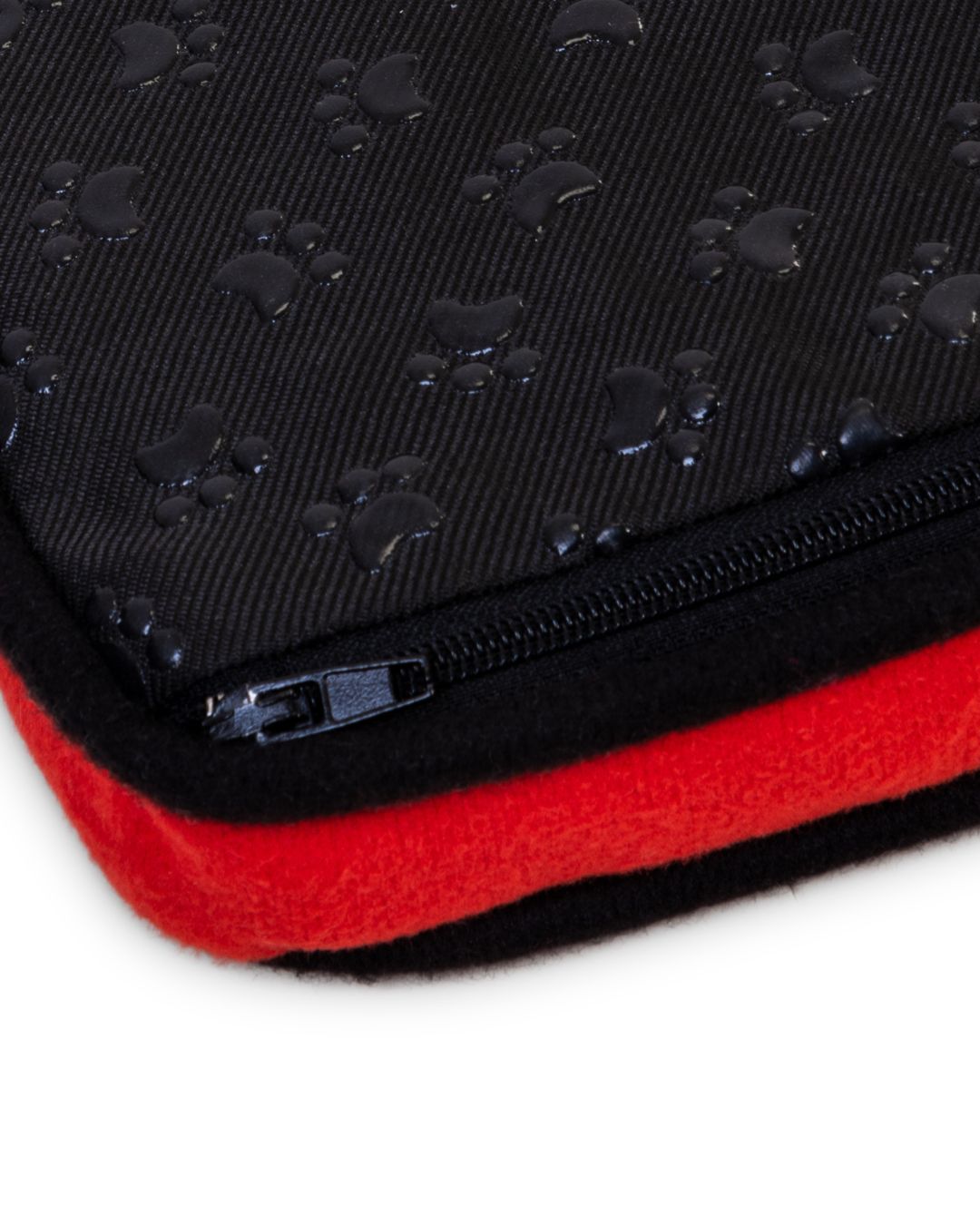 DogDry Orthopedic Memory Foam Travel Bed
DogDry Orthopedic Memory Foam Travel Bed
Reviews
No reviews yet!
Additional Information:
Full- sized orthopaedic bed with 100% memory foam mattress
The comfort and familiar smell of home when you travel
Folds neatly to 1/3 of its size with an integrated carry handle for easy transport
Handy pocket to fold away the fastening strap
Non-slip base for stability on any surface.  In the car, indoors or outdoors

Clings to the seats for dogs who ride in the passenger seats
Hugs the boot space for dogs who ride in the back
Grips any floor surface, indoors or outdoors, and doesn't budge
Wet dog? No problem. The mattress, your car and the furniture stay dry
Outer cover made with three layers of performance fabrics

Soft, plush top fabric allows moisture to pass through
Super absorbent core locks it away
Waterproof lining keeps the mattress fresh and dry
Outer cover wet? Simple. Unzip it, remove the mattress and hang cover up to dry
Outer cover dirty? Pop it in the washing machine, then hang it up to dry
Beware. Mattresses and washing machines don't get along! Never put the mattress in the machine
Airtek inner cover allows air to circulate around the mattress so it stays fresh without washing
Orthopaedic support for dogs up to 40kg whether it's one big dog or  smaller dogs cuddled up together
Size when open:  90 x 60 x 4 cm
Size when folded:  60 x 30 x 12 cm
Weight 1.2kg
Use it in the car, at a hotel, in the dog minder's house, under the table at dog friendly café, under your desk at work, when visiting friends, in your own home to protect the sofa, as the designated bed when your dog comes in from the garden with wet paws, for yourself to kneel on when giving your dog a bath (human knees like memory foam too)…..
No reviews for this product yet be the first and write a review below.
" data-description="This is an Irish designed orthopaedic memory foam travel bed for the car and when away from home. It will fit one Golden Retriever or two small dogs cuddled together.
" data-product-sku="">