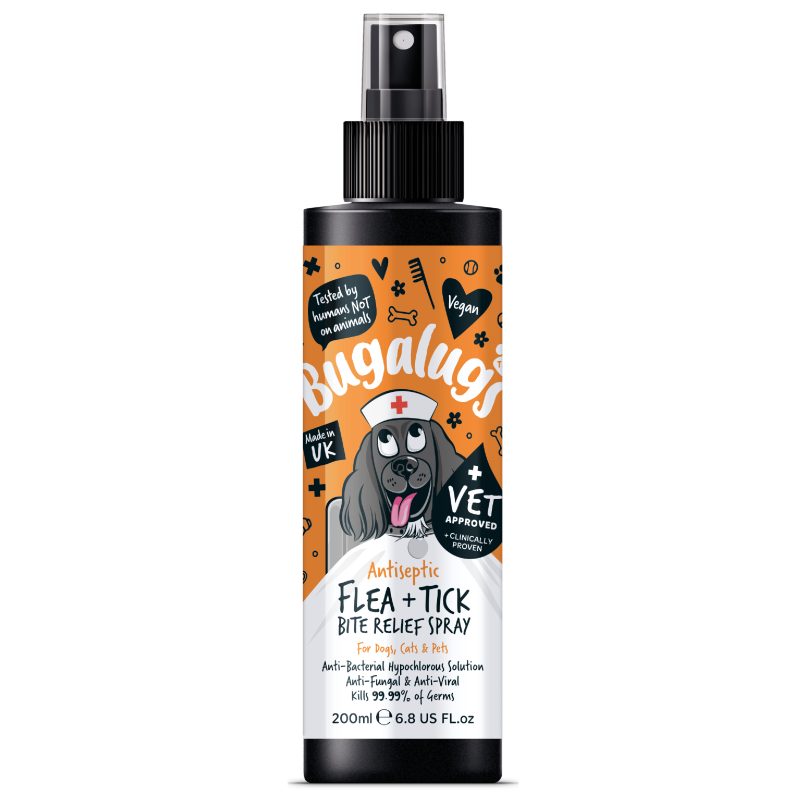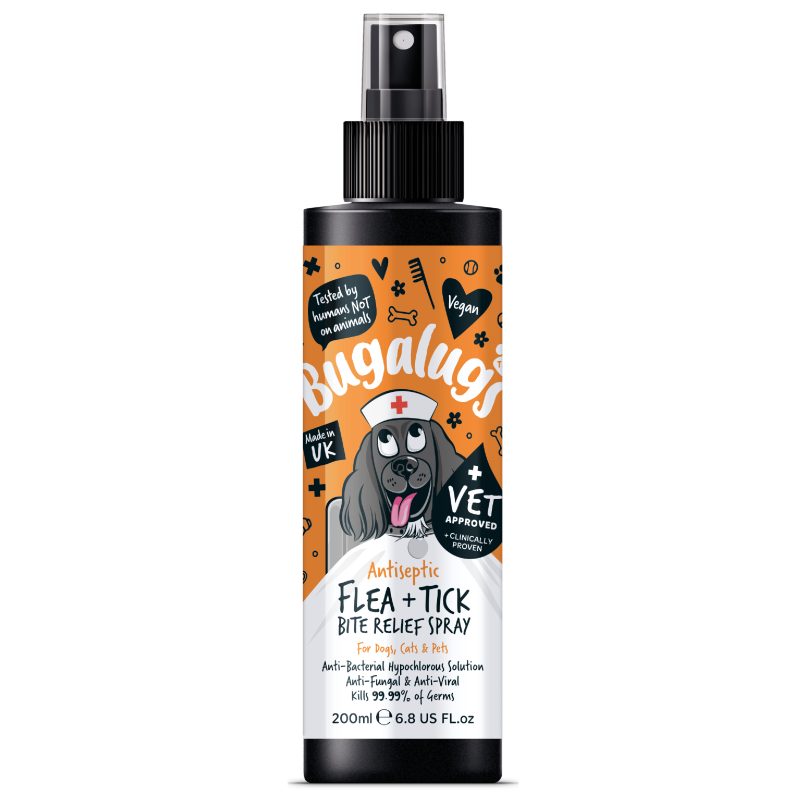 Bugalugs Antiseptic Flea & Tick Bite Relief Spray
Bugalugs Antiseptic Flea & Tick Bite Relief Spray
Reviews
No reviews yet!
Additional Information:
This pH balanced spray is a natural antiseptic and contains no alcohol, preservatives, or fragrance and is safe for use around the mouth, ears, nose, and sensitive areas. Suitable for use on dogs, cats, horses, birds, and all other small animals.
No reviews for this product yet be the first and write a review below.
" data-description="Bugalugs Antiseptic Flea & Tick Bite Relief Spray is a clinically proven advanced formula utilising hypochlorous acid, nature's disinfectant that is produced by your pet's immune system as a natural response to combat infections. The fast-acting formula is multi purposeful and can be used to alleviate symptoms from the following causes:
Insect bites
Itchy Skin
Irritated Skin
Skin disinfection
Cuts and grazes
Minor wounds
" data-product-sku="">