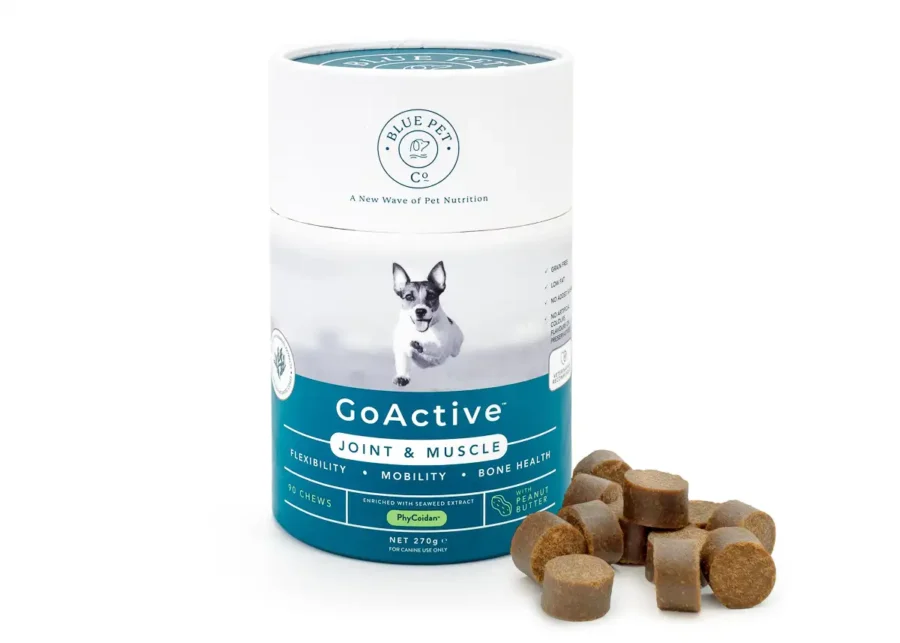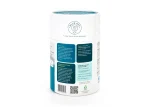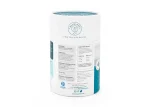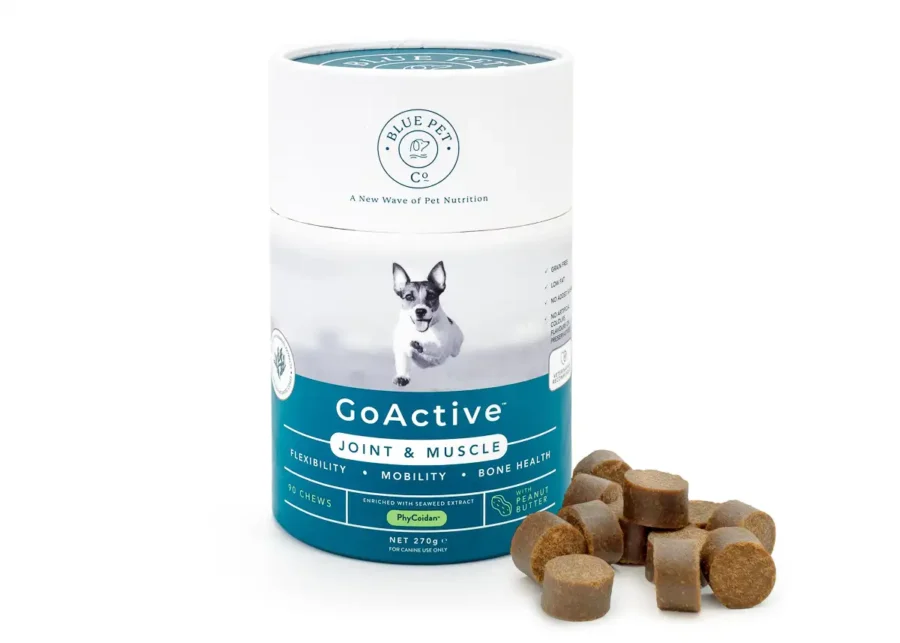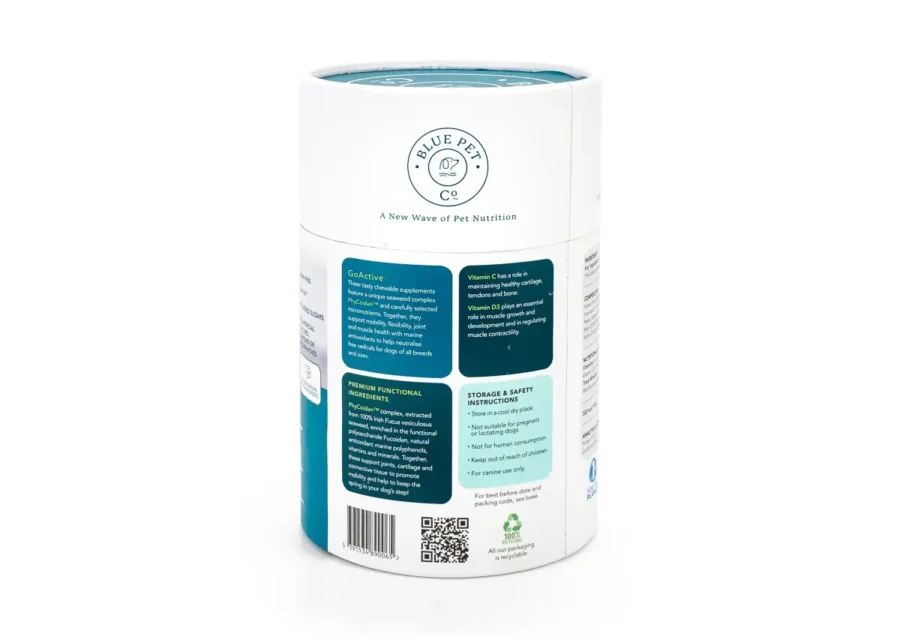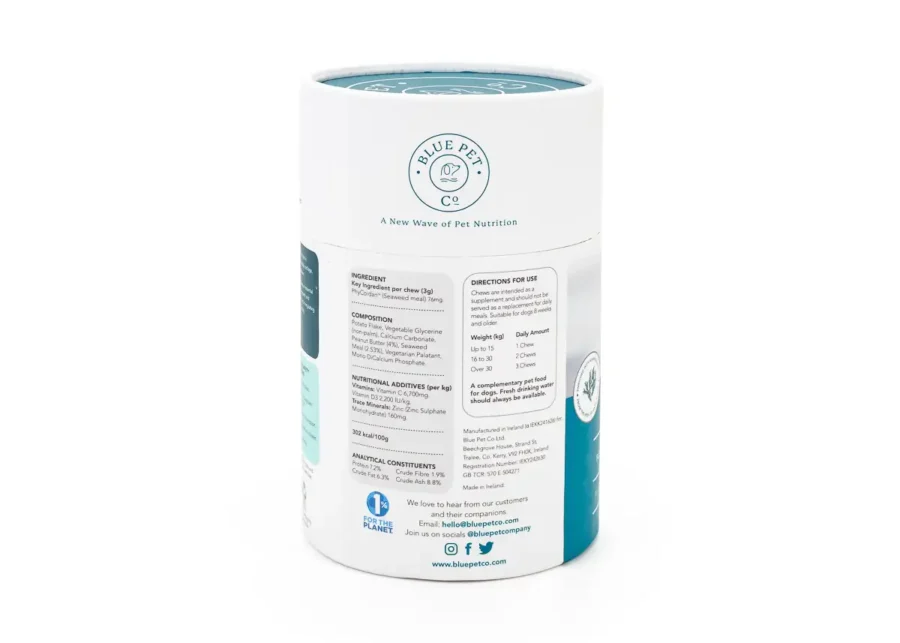 Blue Pet Co GoActive Joint & Muscle Dog Supplements - 90 Peanut Butter Tub
Blue Pet Co GoActive Joint & Muscle Dog Supplements – 90 Peanut Butter Tub
Reviews
No reviews yet!
€

23.95
—

or subscribe and save

5%
Additional Information:
Peanut butter flavour ingredients
Composition: Potato Flake, Vegetable Glycerin (non-palm), Calcium Carbonate, Peanut Butter (4%), Seaweed Meal (2.53%), Vegetable Palatant, Mono DiCalcium Phosphate.
Analytical Constituents: Protein 7.2%, Crude Fat 6.3%, Crude Fibre 1.9%, Crude Ash 8.8%
Additives (per kg)
Vitamins: Vitamin C 6700mg. Vitamin D3 2,200 IU/kg.
Trace Minerals: Zinc 160mg (Zinc Sulphate Monohydrate).
Chicken: 329 kcal/100g No artificial colours, flavours or preservatives.
Peanut Butter: 302 kcal/100g No artificial colours, flavours or preservatives.
Key ingredients per chew (3g)
PhyCoidan™ (Seaweed meal) 76mg
Premium functional ingredients:
PhyCoidan™ complex, extracted from 100% Irish Fucus vesiculosus seaweed, enriched in the functional polysaccharide Fucoidan, natural anti-oxidant marine polyphenols, vitamins and minerals. Together, these support joints, cartilage and connective tissue to promote mobility and help to keep the spring in your dog's step!
Vitamin C is a powerful antioxidant that provides free radical support to promote skin health.
No reviews for this product yet be the first and write a review below.
" data-description="
A tasty chewable super-powered with PhyCoidan™, a seaweed complex for dogs of all ages, breeds and sizes.
84% of dogs had improved energy levels after 3 months of GoActive
" data-product-sku="">