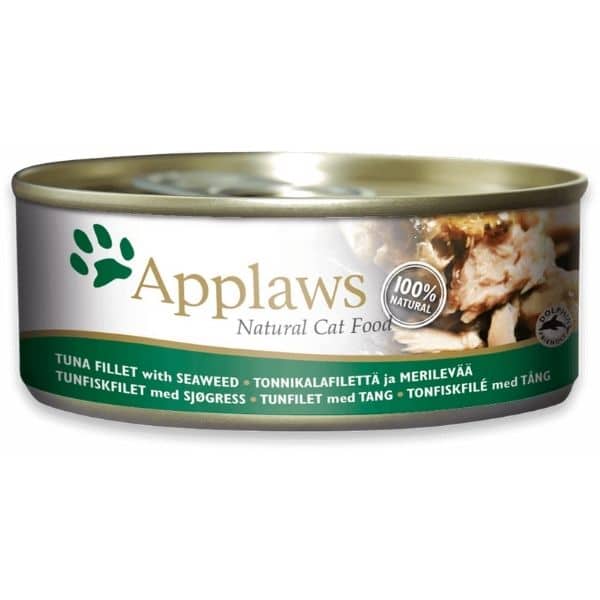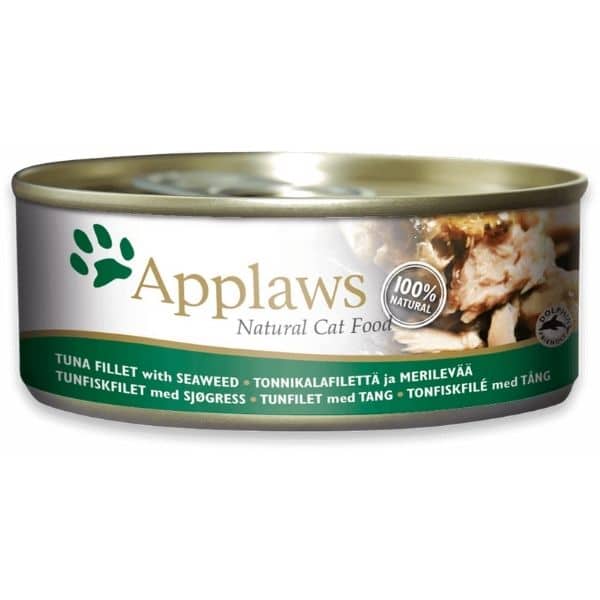 Applaws Tuna with Seaweed Natural Cat Food 70g
Applaws Tuna with Seaweed Natural Cat Food 70g
Reviews
No reviews yet!
€

1.50
—

or subscribe and save

5%
Applaws Tuna with Seaweed is a premium complementary cat food made using only the natural ingredients. A delicious, natural and nutritious food for your cat.
No reviews for this product yet be the first and write a review below.
" data-description="Applaws Tuna with Seaweed is a premium complementary cat food made using only the natural ingredients listed on the label. Each can is low in carbohydrate and packed with 70% protein rich tuna fillet. Seaweed serves as an excellent source of minerals, such as iron, iodine, potassium and trace minerals. 100% natural, nothing hidden, nothing added. Composition: Tuna fillet 70%, Fish broth 24%, Seaweed 5%, Rice 1% Additives None" data-product-sku="">