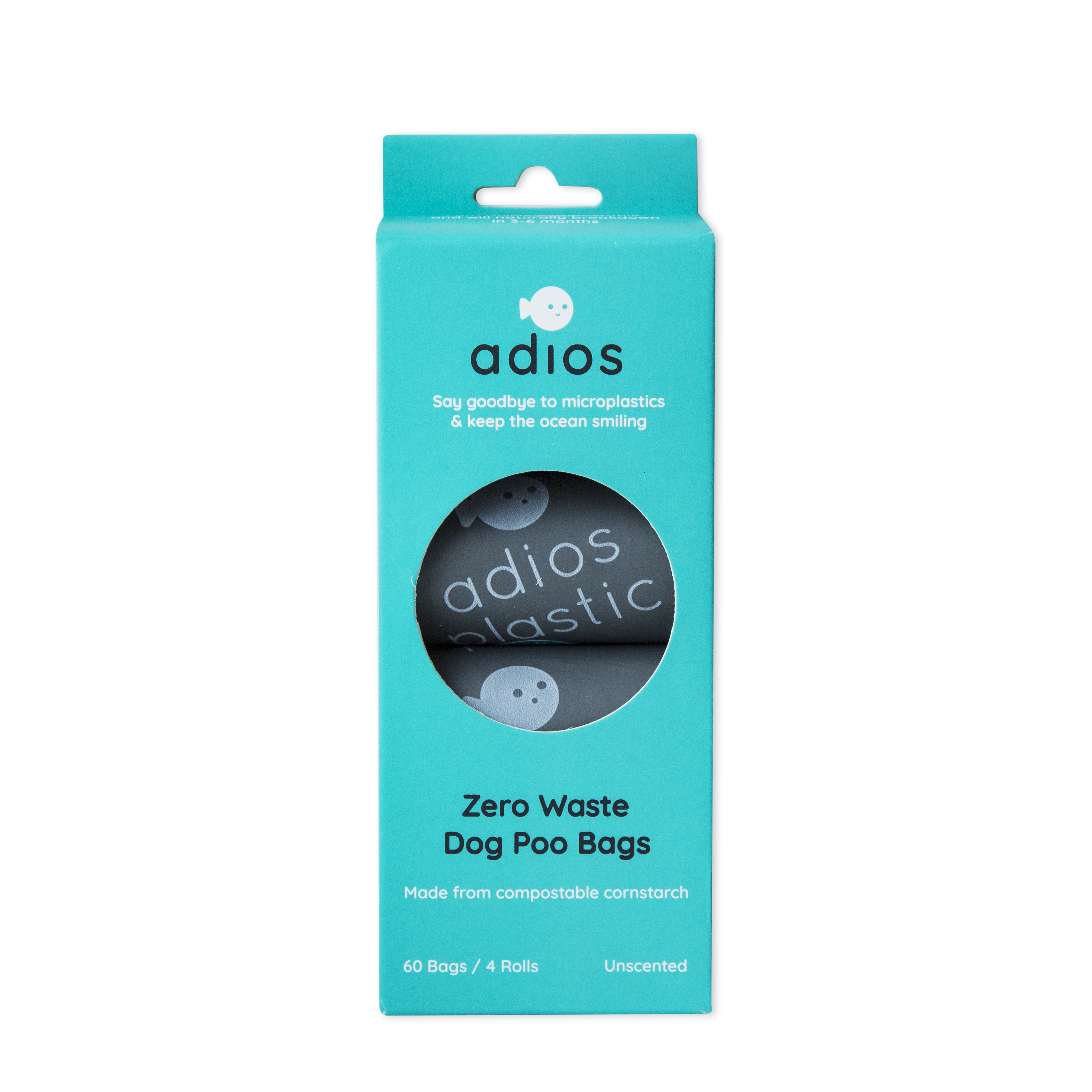 Adios Zero Waste Compostable Poo Bags - Black
Adios Zero Waste Compostable Poo Bags – Black
Reviews
No reviews yet!

The most eco-friendly poo bags!
No reviews for this product yet be the first and write a review below.
" data-description="
The most environment friendly dog poo bags!
Adios Plastic! Say goodbye to plastic & switch to compostable poo bags today. Made from GM free cornstarch, these bags are certified compostable. They are still as strong as regular plastic bags, actually stronger in a lot of cases! (10-20% thicker than average plastic poo bags) All bags are unscented and come in plastic-free packaging.
60 bags/4 rolls or 120 bags/8 rolls
Unscented
Adios poo bags are easy to open and tear off of a roll
Extra thick & leakproof
" data-product-sku="">