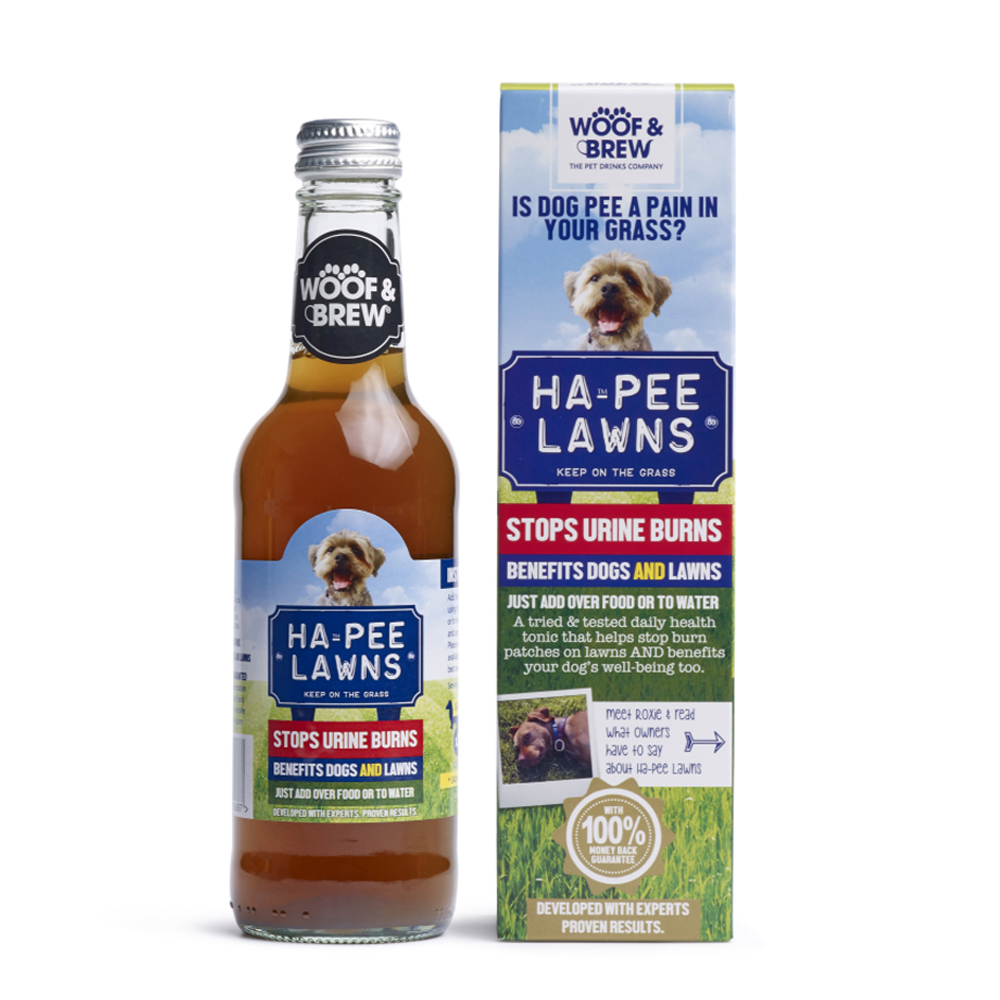 Woof & Brew Ha-Pee Lawns Stop Urine Burns
Woof & Brew Ha-Pee Lawns Stop Urine Burns
Reviews
No reviews yet!
9 in stock
No reviews for this product yet be the first and write a review below.
" data-description="
IS YOUR DOG PEE A PAIN IN YOUR GRASS?
TRY HA-PEE LAWNS NOW WITH 100% MONEY BACK GUARANTEE
Reduce the burn patches on your lawn caused by your dogs wee with this 100% natural blend. Unlike many other lawn care products, Ha-Pee Lawns herbal tonic is the only proven solution that benefits both your lawn AND your dog. This not only rids your lawn from burns... it is a superb tonic supplement for the health and well being of your dog too! It's special formula supports a dog's urinary tract and helps support the bladder.
-
Natural cleansing properties and rich in vitamins and minerals
- Nutritionally balanced, specialised blend developed with veterinary experts
- Designed to help with reducing & neutralising the ammonia and alkalinity in urine
- The herbs used are used to help with detoxifying and maintaining a healthy urinary tract
" data-product-sku="">